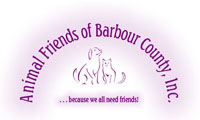 From our first day in operation in 2002 our singular purpose has been to find safe, loving homes for every adoptable Barbour County companion animal that is unfortunate enough to find itself lost, abandoned, neglected or abused. 

For the most part, we are able to place our 'fur kids' in a relatively short amount of time, but others have waited patiently for as much as years until the perfect adopter comes along.

While we find great joy in each and every successful adoption, it's particularly heartwarming for us to see the 'long timers' finally placed in that very special 'forever' home.

Day by day, one by one, young and old, big and small---we send them off to 'home sweet home'.

  Happy people!  Happy pets!

________________

If you adopted a pet from us anytime in the past and you would like to send us a photo or two and a note, we'd love to hear from you.  Submissions can be made by clicking on the button below.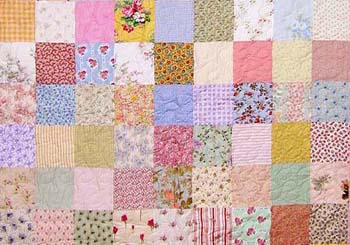 Hi Judy,

I hope you're doing well.  Elvis (the black and white fella) has taken to my home so well, Presley and even Ringo the cat.  He is learning to ignore and leave Tuffers alone, as well.  We've graduated Basic and Level 2 training.  He is a huge snuggler and will follow you anywhere.  We're now house broken, or dare I say we are with the occasional excited/anxious dribble.  He is such a huge goof ball, you can't help to laugh at him on a regular basis.

He loves going to West Virginia and staying with Dad. I can't say that Dad can say the same LOL.   Elvis is just too much puppy for Dad. He likes to run out the door and run out on the farm. Dang!  Elvis has dad wrapped around his tail!

I hope all is well and that you and your family have a wonderful Christmas and New Year. I see that the shelter is working on the cat fence and I hope that adoptions continue to rise. Keep up the good fight.

Regards,

Kara

Thank you to the Reaser family who sent us our first Christmas greeting of the season---their two girls, Bella (the Shepherd mix) and Pearl decked out in their holiday finery!  How cute!!  And Merry Christmas to you and yours, too!

Shy little Beethoven simply stole the hearts of these folks!  We're sure he's going to blossom from the love and attention he receives from this wonderful family.

When you're looking for a new best friend, and a photo on Petfinder captures your heart, no distance is too great to travel to meet the puppy in person! This lovely couple drove all the way from Cleveland to spend some time with Ralphie, who was an instant hit with them.  Turns out he was just what they were looking for and it wasn't long before all of them were headed home.

Missy wasn't with us very long before Sharon and her hubby chose her to be their pampered little princess. Thank you both for choosing this sweet little girl to be a part of your family!

This wonderful couple adopted our Abby, a senior Black Labrador (now named Misty) awhile back.  Recently, they arrived at our shelter laden with an enormous donation of cleaning supplies and other goodies.  While visiting with us, they mentioned they'd seen Nate's photo on our website Home page and asked to meet him.  He melted their hearts immediately, and next thing this old fella knew he was bathed, brushed and ready to go to his new home and meet his three sisters---all Black Labs. Our spirits were truly lifted by this wonderful event, and by the kindness and generosity of Kara and Josh, who have opened their hearts and home to older dogs who might have otherwise spent the rest of their days in a shelter.

Rascal, who was always full of fun and mischief when he was with us, has headed off to his new home, where we're sure he's going to bring tons of happiness to this lucky family!

This page was last updated: February 5, 2018
Hi Judy!   We hope you are well.   I just wanted to update you on Rascal.   He's doing very well!    His crate training and house breaking are going great.   He still goes inside but for the most part he's doing just what he needs to.    He had his first dr appointment at Grace in Bridgeport and had a good visit.  

He has such a great personality and fits so well into our family.   Thank you for choosing us for him.   

Dahlia was with us for a long, long time before Max came to take her home.  There were smiles all around as the two of them drove off with Dahlia eagerly looking forward to the life she'd only been able to dream of for years.  We wish them both much happiness in the years to come!

The Reaser's sent this "family Christmas" photo, and Bella wanted everyone to see the new toy Santa left for her!

Just an update on Buddy (Blue).  He's working out wonderfully- a full fledge member of our family.

Hope you and your family have a very Merry Christmas.

Karen and Randy Peters

Miranda Gilfin and her husband sent this photo of their boy, Bear, who they adopted back in 2012. Miranda said he's doing very well, and is VERY spoiled.  We can see he's a happy, healthy boy who enjoys a good frolic outdoors!  We ALWAYS love to get news about pets that were adopted years ago, so we thank them for his update!

Over the years, we've come to look forward to the Cerbones annual greeting card!  We thank them for continuing to think of us, and we hope to receive cards for many years to come!

Hi Judy,

Hope you had a nice Christmas and you are feeling better. I thought you might like a pic of Paige in her coat and boots. She loves wearing the boots but not happy that they clash with the coat. Lol!

How cute---and did you notice the handy dandy pocket for carrying extra treats!

Hi Judy,

I just wanted to check in with you about Ralphie. He is doing wonderful, the vet said he is a happy and healthy puppy (he's already almost 6 pounds!) We can't thank you enough for the opportunity to adopt him! He is such a great dog, we love him so much. Here are some pictures of the little one!

Hope you're doing well!

Leah

This young lady was obviously VERY happy to find her new best friend, and Ava can now look forward to a lifetime of loving HER new best friend!

This young couple had their hearts set on adopting a BIG new family companion and Ivey, at 7 months and 70 pounds, is sure to more than fulfill that requirement in the coming months!  We hope they'll stay in touch so we can watch Ivey grow up!

Do you see that BIG smile on little Bear's face?  If he could talk, we bet he'd be thanking these folks for choosing him!  What a lucky fella!

Hi Judy!

We want to let you know Ava is doing well.  She's a sweetheart and she has brought life back into our home.  I was very worried at first on their initial meeting but all is well now.  They are getting along great!  This was our walk yesterday at the park.  Rest assured she has a forever home. Thank you for making it possible.

Kara and Josh adopted senior dog, Nate,knowing that, at his age, there may be health issues.  As it turns out, he does have a disk disease, but this couple is committed to giving him the best life he can possibly have.  We are so grateful to this compassionate couple for the care they're giving our boy!

Just wanted to give an update on Nate/Dash.

He went for his neuter and x-rays yesterday. Neuter went well (yah!).  X-rays showed severe intervertebral disk disease (IVDD). He received 1 laser treatment yesterday and is scheduled for another tomorrow. He'll get 6 - 10 treatments to try and relieve the pressure. If there's no improvement or if he starts to have neuro symptoms/pain, he'll need to go to a neurosurgeon in Pittsburgh or Ohio. Fingers crossed he'll have significant improvement with laser therapy.

The picture is blurry, but that's Dash (Nate) and Misty (Abby) getting rubs from Dad.

Thank you for everything that you do for theses dogs! We're so grateful that there is a safe haven for older pups!

Kara and Josh

Kim and Donna,

I wanted to send you a couple of pics if our kitties and let you know they are doing well and we love having them around. They go for their 1st vet visit tomorrow. Earling is now Beau and Maxie is Pippin. Beau has some tummy troubles we hope the vet can help with but other than that, they are doing great. Thanks for everything!

Linda & Jeff Toler