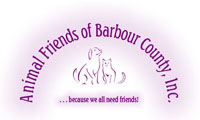 From our first day in operation in 2002 our singular purpose has been to find safe, loving homes for every adoptable Barbour County companion animal that is unfortunate enough to find itself lost, abandoned, neglected or abused. 

For the most part, we are able to place our 'fur kids' in a relatively short amount of time, but others have waited patiently for as much as years until the perfect adopter comes along.

While we find great joy in each and every successful adoption, it's particularly heartwarming for us to see the 'long timers' finally placed in that very special 'forever' home.

Day by day, one by one, young and old, big and small---we send them off to 'home sweet home'.

  Happy people!  Happy pets!

________________

If you adopted a pet from us anytime in the past and you would like to send us a photo or two and a note, we'd love to hear from you.  Submissions can be made by clicking on the button below.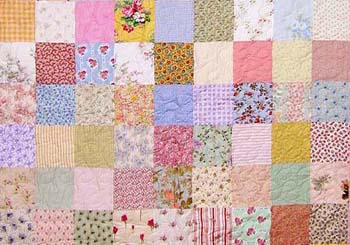 Our little Penelope survived Parvo as a young puppy. That big smile on her face tells us how happy she is to be going home where she's going to be Emmie's new best friend!

And not too long after Penelope went home, we received this note updating us on how she was getting along . . .

She is adjusting really well. She gets along fine with the cats. Sparky took a little while to warm up to her, mostly ignoring her yesterday but today they are playing. She is the best little dog. Really well behaved, listens already and doesn't chew on anything but her toys. She evens goes out to pee when you tell her to. She slept the whole night on the new bed we got her. She didn't travel well---vomited 4 times before we got home, but other than that we are doing great. The kids love her already.

Tiffany

Sambo had been patiently waiting for several years before Tina spotted him on our Petfinder website.  She has been taking care of a senior dog who has medical problems and she has a young adult dog also. When she saw Sambo's photo and read his story, she felt she could give him the home he deserves for as much time as he has left. Judging from the photo, it looks as if he's already gotten quite comfortable in his new home.  This has been like a miracle to us, and we are so grateful to Tina and her husband for reaching out to this old boy.

Over the years that Janie was waiting for her forever home, she became one of our favorites, so we were thrilled when Bret came along to take her home.

We were thrilled to get this photo and update from him shortly after he adopted her . . .

Janie is doing amazing! She pays no attention to the other animals. I'm not sure she understands she is one of them. She is a very well adjusted fur baby. She seems to be fully house trained; As well as, incredibly quick learning. She plays adorable and pouts, it's to cute.  It's as though she's been here forever and has a routine. I'm always glad to support Animal Friends of Barbour Co. I'm a huge advocate for Janie's breed type and appreciate the attention your organization gives them. Thanks again for saving my Sadie in the past and helping make this match with Janie. I woke her for the pic, she wasn't happy...

Sincerely,

Bret

This page was last updated: April 22, 2017
Sweet Sasha is so lucky to have found the perfect home with Gary and Geraldine. We thank them, and our friend Meredith, for bringing us some much needed supplies for our cats and dogs.