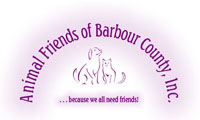 From our first day in operation in 2002 our singular purpose has been to find safe, loving homes for every adoptable Barbour County companion animal that is unfortunate enough to find itself lost, abandoned, neglected or abused. 

For the most part, we are able to place our 'fur kids' in a relatively short amount of time, but others have waited patiently for as much as years until the perfect adopter comes along.

While we find great joy in each and every successful adoption, it's particularly heartwarming for us to see the 'long timers' finally placed in that very special 'forever' home.

Day by day, one by one, young and old, big and small---we send them off to 'home sweet home'.

  Happy people!  Happy pets!

________________

If you adopted a pet from us anytime in the past and you would like to send us a photo or two and a note, we'd love to hear from you.  Submissions can be made by clicking on the button below.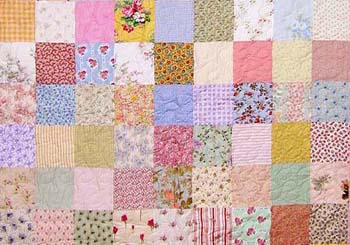 Lilly couldn't wait to get going so she could get started on her new life in her forever home!

Arial's long wait for her forever home came to an end when these folks chose her to be their new best friend.

Cabela was happy to watch us wave goodbye to her on Adoption Day!

At this point, our boy, Biscuit, can only imagine the wonderful life that lies ahead of him!

We'd say Chloe's big smile is telling us she's very happy to be going home!

RayLee captured our hearts while she was with us.  We wish her and her new mom many, many happy years together!

Picasso had been in his new home for awhile when we got this photo of him cavorting with his canine buddies.  Looks like he's got the good life going!

Missy's mom wrote to let us know that Missy is loving life at the beach---especially rides in the golf cart!

These folks recently lost their 21-year old Cattle Dog buddy, and they chose our boy, Tyler, to help fill the hole in their hearts. We're hoping for may love-filled years for everyone!

This page was last updated: July 18, 2018
Trip and Sage were adopted when they were just pups and we weren't sure about their breed.

Their mom sent us this note . . ."We have kinda determined they are Puggles.  They love to play and run around here a lot, but also LOVE to come in sleep and snuggle with us."

A happy family!.

What a wonderful day for Tebow and Princess!  They have a new home, a new sister named Maggie, and not long after they arrived home, they were checking out their new playground.  It's looking like a GREAT new life for Princess and Tebow!

Jack (on right) was one happy little fella on Adoption Day!  He not only got his forever home, he got 2 parents, a sweet little girl and a canine buddy to fill his days with love and adventure!

Little Charlie was thrilled when this young lady chose him to be her new best friend!

Sadie and her new mom and dad were all smiles on Adoption Day!

Serena couldn't wait to get in the car and ride off into her new life!