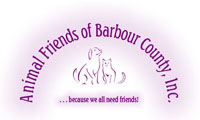 From our first day in operation in 2002 our singular purpose has been to find safe, loving homes for every adoptable Barbour County companion animal that is unfortunate enough to find itself lost, abandoned, neglected or abused. 

For the most part, we are able to place our 'fur kids' in a relatively short amount of time, but others have waited patiently for as much as years until the perfect adopter comes along.

While we find great joy in each and every successful adoption, it's particularly heartwarming for us to see the 'long timers' finally placed in that very special 'forever' home.

Day by day, one by one, young and old, big and small---we send them off to 'home sweet home'.

  Happy people!  Happy pets!

________________

If you adopted a pet from us anytime in the past and you would like to send us a photo or two and a note, we'd love to hear from you.  Submissions can be made by clicking on the button below.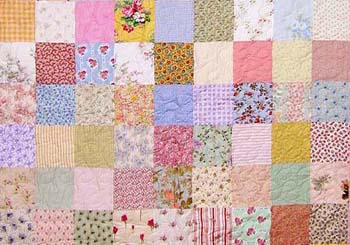 Princess and Tebow have always been a "bonded breeding pair".  They went home with a lovely family and immediately became "the best friend" to a happy fthree year old child!  We're thrilled---not only for these two wonderful dogs, but also for the joy and laughter they've brought to this family!

Our sweet Petunia didn't have to wait long for this young lady to claim her for her very own!

Roxie had to wait quite some time for her best friend to come along, but we're betting she's thinking it was well worth the wait!  Happy trails Roxie!

Hi Judy,

I just wanted to send you an update on Scrappy Dee, now known as Peanut! She is absolutely adorable and is everything I was hoping to find in a dog. She has a spunky personality with lots of energy that gets our butts moving, but she is also our snuggle bug who curls up for Netflicks bingeing and late mornings in bed. She is fitting in well here! My other dog & two cats are still feeling her out but everyone is adjusting just fine. Here are some pics!

Thank you so much for making this adoption possible!

Jen

Lucky Cotton is going to his forever home where he will have a Poodle named Stewart to play with, and plenty pf adults to give him the love he deserves.

Midnight was an excited little girl on her Adoption Day!  We understand she's doing GREAT in her new home!

Sweet little Fendi was thrilled to be going home with a brand new family that includes a youngster who, we're sure, will shower her with love and attention!

Trevor drove all the way from Vermont to meet Rosco, and the two hit it off right away. It didn't take long for Rosco to hop in the car and head off on the long road trip to his new home.  We so appreciate the devotion of our adopters who will travel such great distances to rescue a dog.

Curly Sue not only got a wonderful new family to dote on her, she also got a sister, Gretchen, to play with her and teach her the ropes!

Curly Sue's new name is Lucy and she spent her first night traveling with her new family to get to her new home.  We got this note as they were on the road---

"Gretchen is allowing Lucy to lay draped over her for comfort.   She has turned out to be a natural for traveling which will be extremely helpful for our lifestyle.  I wish you all well with the work you are doing for all those wonderful animals you have and may you all be rich with Gods Blessings."

Caroline

Lucy relaxing in the motel on the first night of the journey home.

Red was delighted to meet his new family and head up Arthurdale WV for his happy new life.

Poor Maggie!  All her friends were going to their new homes and she was still at the shelter. But when Pam and John visited us looking for a new canine companion, we knew her turn had come at last.  Happy faces all!

Trevor and Rosco had a successful trip back home to Vermont and we received this note from Trevor . . .

Thank you so much for all you've done to help me get Rosco. He is a very happy baby. Although he doesn't LOVE baths, he doesn't hate them either haha. I have no complaints nor regrets. I love him very much.

Hey Judy,

I just wanted to let you know that Blue, now named Boo, is wonderful, we are so pleased with him. He is so smart too, very trainable. .

Also I wanted to mention to you if by any chance the original owners would come to your shelter looking for him, please don't hesitate to let me know. Even though we really like Boo, nothing would please us more than for him to be reunited with his original family.

Thank you again for everything. It was a pleasure to meet you.

Karen

We're thinking our boy, Duffy, is going to be one happy and spoiled little guy.  We wish him and his new family many, many years of love and happiness!

Blue spent only two nights at our shelter before he caught the eye of this wonderful couple and was soon on his way home.

Lucky Cryder was chosen by a wonderful couple from Corning, New York and is now playing with Cody, his new brother. What a lucky boy!

Looks like Cryder, now named Riley, is settling in just fine.  We're betting it's going to be a GREAT Christmas for these boys!

So many great adopters applied for little Diesel, but we knew we had chosen wisely when he met his new family and his new canine sister, Daisy. This sweet little guy left the shelter surrounded by love and looking very content.

Hodgie's new family was thrilled when they first met this adorable boy and he felt right at home with them. We foresee a bright future for all!

This photo says it all---smiles all around and a wonderful future for sweet Daisy May!

Around Halloween I sent a photo of Hannah, adopted from your rescue, and her brother Bruno in their Halloween costumes.  The photo was submitted to a contest sponsored by our local newspaper which finally published the winners today.  As you can see, my babies won the Popular Vote division.  Bragging rights are the only prize, but I consider this a major accomplishment for two dogs who started life as a shelter dog and a pit bull mix pup tossed out on the road. Further proof that such dogs are just as patient and cute as those from breeders.

Kathy Smock

Jordan, now named Emmy Lou, and her new sister, Minnie Pearl, took to each other right off the bat. Emmy Lou was one of the lucky ones since she was only at  our shelter a few days before finding her perfect home.

Little Benny has gone off to his new home where, in addition to a loving mom and dad, he'll have two sisters to romp and play with.  What a happy day for this sweet little guy!

This page was last updated: April 30, 2018
When Sadie was adopted back in September, she had no idea that she'd be joining a family that would give her the opportunity to travel the east coast!  She's pictured here relaxing after a busy travel day during the Thanksgiving holiday when she visited relatives in Florida.

Our thanks to Kathy for sending this update and photos of Hodgie, now named Toby.

We just wanted to send a few before/after photos of Toby. He was groomed the day after he had his staples removed at the vet.

Toby is adjusting very well. He has been riding by himself in the backseat of our car when we are on our way to local parks to walk. And he is walking very well on a leash. We think he is slowly gaining confidence, although he still seems very fearful of other dogs he meets on our walks.

Please thank his foster mom for rescuing him. He is a sweetheart & makes us laugh everyday!

And thank you all for all you do for the animals in Barbour County!!!

Kathy Hicks