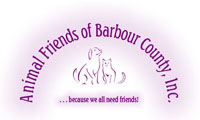 From our first day in operation in 2002 our singular purpose has been to find safe, loving homes for every adoptable Barbour County companion animal that is unfortunate enough to find itself lost, abandoned, neglected or abused. 

For the most part, we are able to place our 'fur kids' in a relatively short amount of time, but others have waited patiently for as much as years until the perfect adopter comes along.

While we find great joy in each and every successful adoption, it's particularly heartwarming for us to see the 'long timers' finally placed in that very special 'forever' home.

Day by day, one by one, young and old, big and small---we send them off to 'home sweet home'.

  Happy people!  Happy pets!

________________

If you adopted a pet from us anytime in the past and you would like to send us a photo or two and a note, we'd love to hear from you.  Submissions can be made by clicking on the button below.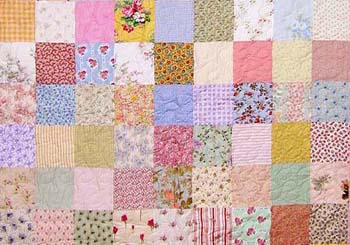 Our sweet Maggie was a happy little girl as she jumped into the car and went riding to her forever home.

At this point on his "Adoption Day" Leon could only imagine the wonderful life that awaits him!

Elle's future is bright and full of happiness. She is now part of a wonderful family with adoring three children and a sweet doxie named Lexi for a sister.

Kim and Donna,

I wanted to send you a couple of pics if our kitties and let you know they are doing well and we love having them around. They go for their 1st vet visit tomorrow. Earling is now Beau and Maxie is Pippin. Beau has some tummy troubles we hope the vet can help with but other than that, they are doing great. Thanks for everything!

Linda & Jeff Toler

Several years ago Kaleigh and her husband adopted a senior Collie from us.  Sadly Lincoln passed away last year.  When they were ready to bring a new friend into their home, they found our boy, Colin, and decided he' just had to be their new best friend.

Our Sadie was hoping for a home where she'd get plenty of attention and love, and of course, a comfy place to curl up and sleep.  Sure looks like her wishes have come true!.

This young lady was thrilled to have found Mitzie to be her new best friend!

This page was last updated: July 7, 2018
Bunny was not too happy about having to wait around to have her adoption day photo taken---she just wanted to run out and jump into the car to head home!

Twila, now known as Zoey, was thrilled to be going home with this sweet young couple.

Picasso can only imagine the great life that's waiting for him with these happy young folks.

Petey watched all his littermates go off to their forever homes and he began to worry.  No need for that---these folks soon chose him to be their best buddy.

Last June my parents and I adopted KFC (now named Tinker) from PetSmart in Uniontown PA from your shelter.  I wanted to share an update with you. When we first adopted him he had some skin issues, but as you can see his fur grew back beautifully and he is as fluffy as ever.  We also found out he was a little older (3-4 instead of 1 year old) but who cares! He runs and plays like a 6 month old kitten. He's a total lap cat always finding someone to snuggle with when we're all watching TV. He also is addicted to belly rubs and wants them constantly.  As if you can't already tell I'm utterly in love with him. His past issues (skin problems) and the fact he was without a family so long just makes me love him more.

We have also adopted four other cats (two sets of siblings) through PetSmart from your shelter and I love them all to pieces but, Tinker (KFC) just has the true rescue story. I'm so happy we went to PetSmart that day and found him a FUR-ever home with us. I apologize for this being so long but I just wanted to share.  Thanks for reading and helping us find so many furry friends.

Holly

Hello AFOBC,

Attached is a new photo of Lucy. She has continues to thrive in the family. She is both pad trained, for middle of the night emergencies, and out door trained for potty. She has the run of the house. She has slept in the bed since day one and continues to live the life of Riley. Everywhere we go she is loved. She remains shy around people other than Ken and myself. She's totally a mamas girl. I love her to the moon and back. Thank you for screening us in as the adoptive family.

Regards,

Caroline Morgan

I just thought I'd let you know Calla is settling in beautifully. We named her Josephine (Josie). She's getting along fantastically with her new big brother :)

Melissa