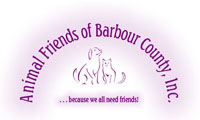 From our first day in operation in 2002 our singular purpose has been to find safe, loving homes for every adoptable Barbour County companion animal that is unfortunate enough to find itself lost, abandoned, neglected or abused. 

For the most part, we are able to place our 'fur kids' in a relatively short amount of time, but others have waited patiently for as much as years until the perfect adopter comes along.

While we find great joy in each and every successful adoption, it's particularly heartwarming for us to see the 'long timers' finally placed in that very special 'forever' home.

Day by day, one by one, young and old, big and small---we send them off to 'home sweet home'.

  Happy people!  Happy pets!

________________

If you adopted a pet from us anytime in the past and you would like to send us a photo or two and a note, we'd love to hear from you.  Submissions can be made by clicking on the button below.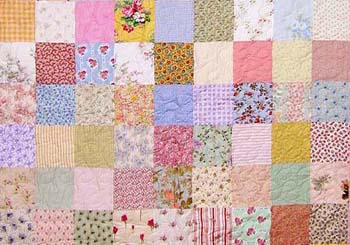 Lucky little Gizmo not only got a forever home, he got a forever brother to play with him, too!

We got this report from Gizmo's mom and it sounds like everything is going to work out just fine

We had a good first evening. At bedtime though, he got scared.  I didn't want to put him in bed with us for fear he might fall, so he slept in the floor on my side of bed and I had to keep my hand touching him and he went to sleep. He peed outside before bed and he pooped and peed on the pad during the night. He just finished breakfast and pooped on the pad while I was emailing you. Lol---cats are very curious. Gizmo has not been swatted at but he was hissed at twice. They will work out just fine. :)

Little Stella was so shy when she came to us, we wondered if she would gain enough confidence to go to a forever home. But she and Blaithe bonded quickly and now a whole new life is in store for both of them.  Our best wishes for many, many happy years together!

Addy (bottom) made fast friends with little Nelly, and the two of them are looking forward to a lifetime of romping together.  Nelly didn't waste a minute saying "goodbye" to us as she rode off to her new life.

It didn't take long for Thor and Jennifer to become best buddies.  It looks like there are many happy, fun filled years ahead for both of them!

Cody took one look at little Maisey and decided she'd be the perfect new friend for him.  We suspect there are tons of treats and hours full of love and fun ahead for Maisey!

Scooby didn't waste any time choosing these folks to be his forever family.  We wish nothing but the best for everyone!

Our little buddy, Clyde, got himself a "two fer"!

Twins who are ready to play with him and help him grow into their cherished family friend!

This page was last updated: December 12, 2017
Hey Judy! Just wanted to let you know that Sissy (now renamed as Roo) is settling in wonderfully! She's only had a couple accidents and loves chasing leaves in our yard.  Her and my other dog are getting along wonderfully. Thank you so much for adopting her to me!

Hickory didn't have to wait long before he left us for his forever home!  We see lots of happy days ahead for Hickory and his new family!

DOG'S FEAR OF STORMS SAVES WOMAN'S LIFE!

Hi Judy---quick update- didn't get to writing down Sugar's story over winter, but will hopefully get to an even bigger story- in a nutshell, she kinda had a hand in saving my life! We were in closet under our stairs because of her fear of thunderstorms when winds toppled a huge sycamore beside our house and the whole front half was crushed. If it hadn't been for her fear, I probably would have been sitting on my couch, which was flattened. If you Google Dave Carol Freund storm you should find the story on Goerie.com. Finally our house was totally demolished and hauled away last week and we just finished ordering our new home. We are all (2 humans, 2 dogs,  3 cats) living in a camper, which is interesting to say the least! Hope everything is going well for all of you there.

Sincerely,

Carol Freund

Good job, Sugar!!  And if anyone ever tries to tell you you're a sissy because you're afraid during storms, you just tell them you are NOT a sissy---you're a HERO!

Our boy, Thor, is off to a very interesting life!  Jennifer took him home on adoption day, but actually, Thor is destined to be Jennifer's son's dog.  Her son is a Reservist who travels a lot and he's planning on having Thor as his traveling companion.  But while her son is carrying out his Reservist duties and Thor can't be with him, this lucky dog will live with Jennifer.  We are hoping for lots of updates from this family---there are sure to be some very interesting stories!

This family is all smiles on Chandra's adoption day!  And lucky Chandra has two canine buddies to teach her the ropes!  It looks like she's taking the lessons very seriously!

We've gotten word that our sweet girl, Dayzel, has worked her majic to help her new owner cope with the loss of a long time canine companion.  This is one of those times when we can say this truly has been a match made in heaven!

Bentley was found living in a ditch and he was covered with ticks. Just look at him now---groomed and ready to start a brand new and happy life!

It was difficult to tell who was more excited about taking Izzy home---these boys or their Dad. We know that Izzy couldn't wait to be in her forever home, and we wish all of them years of fun and happiness!

The minute little Chevy saw these folks he knew he was going to be on his way to a wonderful life!  His new family sent us this note to let us know how he's doing . . .

Hi, Judy!

Chevy is doing well and is adjusting to his new life.  He is sometimes fearful, but we are seeing improvement.  He's a great lap dog!  Thanks for all that you do.

Cheryl and Dave Wayts

We sincerely thank Christa for sharing her story and beautiful memories of her boy, Rusty.

Hello. I just wanted to write to tell you of the passing of my wonderful boy Rusty on July 4th---and more importantly, about his life. I adopted him from Animal Friends of Barbour County on May 29, 2011. Rusty filled a void in my life that I didn't even know was there. He got me out to meet my neighbors walking the neighborhood and he charmed everyone he met. I've never met a gentler soul. He was the sweetest and I am forever a better person for having had this sweet boy in my life, even though it was only a short six years. Every day he made me laugh. Even as he battled cancer he remained goofy and snugly and just perfect. I just wanted to say thank you all for bringing him into my life. He was (and still is) deeply loved just as he brought love to me and my family. He is missed by everyone who met him. I'm attaching a few pictures of Rusty through the years including one from his last Gotcha Day celebration in May.

Thank you again for all that you do and for making these connections. All the cliches are true... he truly rescued me.

Christa Shockey

Leesburg, VA

There were smiles aplenty when Jean first laid eyes on our boy, Zeus.  This one looks like a match made in heaven, and we wish both of them many, many happy years together!

Beautiful Dragon Lilly is all set now for just the kind of life she'd been dreaming of---lots of love, yummy treats, and tons of toys.

Little Murph is a lucky fella!  He's going to his new home to get started on a wonderful life he can't even imagine right now.  And this lucky family is sure to be entertained by the all the antics of a Border Collie/Terrier mix!

These two youngsters couldn't wait to be heading home with sweet Sadie.  We're betting there's going to be a lot of laughter and excitement in their home!

Three children and puppy Lucy!  None of them have any idea right now of the wonderful life that's ahead of all of them!

Buddy, now named Arbee, couldn't wait to get home, settle in and play with his new brother, Paul.  We've gotten word that all's going well and Arbee is proving himself to be a GREAT new addition to this family.

Lucky little Jude didn't have to wait long to be on his way to a wonderful new life!  We wish him and his new mom many, many years of love and happiness!

I know our Floyd (formerly Ferdinand) was never physically in your shelter, but my husband and I thought you might appreciate a picture of him showing typical hound goofiness in his new home.  He begins the night sleeping in the  hallway outside our bedroom door, but sometimes he migrates to a small cat bed and somehow manages to curl his nearly70 pounds into it.

We adore him as we do Hannah and Clyde, who also were Barbour County dogs.

There are no words to truly express how much we appreciate what you do for so many pets waiting for the right people to see how much love andj oy they are capable of bringing into

their humans' lives.

Kathy Smock

Hank waited a long, long time for his forever family to come along, but we're betting that today he knows the wait was worth it! These folks immediately fell in love with him!  Happy trails, Hank!  We hope you'll write to let us know how you're doing!

Michael sent this quick note and these photos to let us know our boy is settling in just fine!

"It seemed like he had no idea who Hank is/was, so he is now Cooper Parks.

Again thank you guys for taking care of our puppy till we came to rescue him."

Hello,

I just wanted to send you an update on Lily (Previously Dragon Lily!). She is really starting to come out of her shell and is a super happy girl. She loves our walks on the trail  by our house! We are starting obedience class next month, too! She loves treats so very much and absolutely loves sleeping in bed with us. She is a real cuddle bug! Attached are a few pictures of her. She is exactly what we needed to help us cope with the loss of our beloved Ellie. Thank you for bringing this special girl into our lives!

Courtney & Matt Schiffbauer