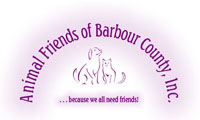 From our first day in operation in 2002 our singular purpose has been to find safe, loving homes for every adoptable Barbour County companion animal that is unfortunate enough to find itself lost, abandoned, neglected or abused. 

For the most part, we are able to place our 'fur kids' in a relatively short amount of time, but others have waited patiently for as much as years until the perfect adopter comes along.

While we find great joy in each and every successful adoption, it's particularly heartwarming for us to see the 'long timers' finally placed in that very special 'forever' home.

Day by day, one by one, young and old, big and small---we send them off to 'home sweet home'.

  Happy people!  Happy pets!

________________

If you adopted a pet from us anytime in the past and you would like to send us a photo or two and a note, we'd love to hear from you.  Submissions can be made by clicking on the button below.


Handsome Rio has a sweet new sister named 2 Sox, and was overjoyed to jump into Daniel's car to head off to his new home.

Hi Judy,

As you can see, Bud is very excited about the Ravens Steelers match up on Christmas Day. He lost his good friend, Lucky, this summer so we were all a little heartbroken.  He can still be a little timid around people but he loves other dogs. And was truly a great companion for Lucky in his final months. We are so thankful that we added him to our pack. Hope you're doing well and have a Merry Christmas.  (The Steelers won!)

Eileen

Our two friends, Diego and Sophie, are doing very well.  Their mom sent a note saying Sophie is growing like a weed!

Little Shelby stole the hearts of these happy folks and will soon be romping around in her new home.

Hi, Judy

Shelby is almost ready to have her sutures removed. She's very happy and active. When we're home, she follows us around, and loves a game of fetch. She's very attached to us already and comes when we call her name. Here are a couple of photos of her

Margo

Dave and I wanted to share this recent photo of Clyde.  After 7 months with us, our old guy is finally comfortable enough in the house to find a spot to snooze other  than his crate.  He would snuggle on the couch or one of the dog beds if we steered him in that direction and offered encouragement, but until this week he never seemed relaxed enough to simply walk around the house and do what he wanted when he wanted.

He has put on weight and looks good.  Padding on his  hips and ribcage now.  He has a slender build, but he no longer looks too thin.  Hoping he can be found sleeping in this spot for several more years.

Patton is a happy little man all recovered from his flea allergy. He has made best buds with two Golden Retrievers, two cats and a bunny. He loves to chase frisbees and will often out run the other dogs at the park even with his little legs. At the end of the day there's nothing more he likes to do than cuddle up into your arms and has made many fans (and adopted aunts and uncles) on his travels. He really loves car rides and curls right up. He always has many people to cuddle with and loves just about everybody. Best life decision I ever made adopting my best friend!

This page was last updated: November 12, 2017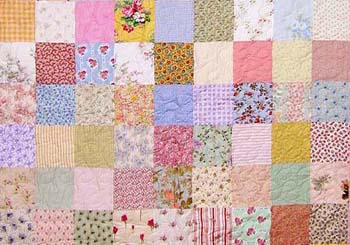 We do love our boy.  My husband has said numerous times it's too bad we didn't know about Clyde sooner.  I forgot to mention Clyde seems to be learning to play.  On nice days he spends some time outside in a large fenced area.  I  think the exercise has been good for him.

Anyhow, when I go enter the pen to get him, he will  grab my sweatshirt and tug at me.  Pretty cute. The only bad part about being his parents is he has created a huge weakness for old hounds.  Guess worse things could happen to us!

Once again, thanks to all of you for your work with the animals.

Kathy

What a happy day for Tyra as she gets ready to leave for her forever home.we know this will be the start of a wonderful life for her and her new family.

Hi all...

Missy doing well.. she is very used to her routine now, and she even has some jobs.  At night she sleeps in her crate---with the door open.  When my alarm goes off in the morning, she races out of her crate and jumps up on our bed to wake us up.  She now helps Joey to bark at strangers too, they're inseparable!  We think it's so funny that when she wakes up from a nap, her ears are usually turned inside out!  Once in awhile she gets loose outside. When she does, all I have to do is open the back of the SUV and she hops right in---she loves riding in the car!

Thank you again!

Hi there! This is Poppie, we adopted him in 2011, and he's been a bundle of love and happiness ever since!  He definitely got his forever home with us.  We all love him dearly, but he's MY baby.

Little Star is going to receive lots of love in her new home. And her new canine brother, Hercules, will have a new friend to brighten his day. Thank you, Sue, for giving Star a wonderful home!

Beautiful, happy Zoe was adopted awhile back and it looks like she's all settled in and is enjoying the companionship of her new kitty friend!

Maggie went home with a couple who were grieving over the loss of their beloved dog.  We hope she's doing everything she can to fill the hole in their hearts.  It certainly looks as if she's already right at home!

Hi,

We are having fun with Schnel in SC.  She has been very good while we have been on vacation.  She has been with us for almost 2 years ; the time has gone by so quickly.  We enjoy Schnel very much; she is full of life and alot of fun.  We are so happy you allowed us to adopt her.

Thank you for all that you do.

Schnel, Jeanne and Tom

Hi Judy, 

Well, Daisy and I have been together now over 3 months, and we couldn't be happier. 

She's just so congenial. She likes all dogs, cats and people she's met---loves her car rides, and going different places.  She's such a perfect companion for me.  We are both very happy that we found each other.  Thanks so much for your help in getting us together.

Oh, and she finally barked!  I had never heard a peep out of her, and was wondering even IF she could bark, but UPS came one day in Jan, and I was amazed to hear anything from her, much less the deep rich bark that came. Not a guard dog for sure, but at least she can do it. 

Here's a photo.  Her hair came in beautifully, and is lush and thick.

Thanks again. 

Debi

Missy's family has enrolled her in a training class where Missy is working hard and learning a lot.  She can be seen here relaxing after a tough night in class.  She's sure enjoying the good life!

Paige's family sent this cute photo. They're wondering if Paige may be thinking she's a cat!

Saturn, one of our favorite little fellas, has left us for a happy new home and a life full of love!

Hi Judy,

Thought you might like to see an adorable pic of Annie. She LOVES her frisbee!  Thank you for taking such good care of her until we could come and get her. She's been here just over two years. :)

Lori

It looks like Sammy has found the perfect home and family. This wonderful couple traveled all the way from Massachusetts to meet and adopt our little fella.  And that big smile on his face tells us he is happy as a clam and looking forward to a great road trip to his new home!

This happy couple was thrilled to be taking Marigold home to be a playmate for little Gilly and Marigold was thrilled to know she'd found her very own forever family!

Good morning to all,

Took this photo of Clyde Wednesday night as he was relaxing on "his"favorite piece of furniture.  When I brought him home last June, my husband and I wondered if Clyde would adapt to truly becoming a house dog given the amount of time he spent at your shelter.

Guess we know the answer now!

We are so happy to have Marigold (now named Kaida)! I have attached a few pictures for you. She and Gilly are getting along really well. I am so happy they are both young and can play together. Thank you again for everything!

Christina