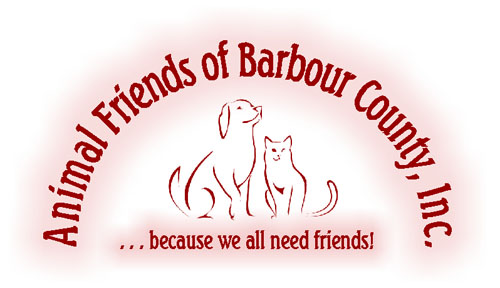 Animal Friends is in desperate need of volunteers to help with all phases of our operation.  Volunteer workers are needed at our shelter facility on Valley Bend Road in Belington to help with feeding the pets, cleaning kennels, walking the dogs, playing with the kitties, and assisting with adoption days. We are also looking for volunteers who would be willing to drive the pets to meet up with the rescue groups that have homes for our pets.  Foster families are needed to give temporary homes to dog, cats, puppies and kittens awaiting their chance for adoption.

You don't need a lot of time or any special qualifications to help us help the dogs and cats waiting for homes.  You don't even have to work with the animals.  Just a few hours a week can make a tremendous difference in the life of a lonely animal that longs for human attention.

For more information about volunteering with Animal Friends, inquire via e-mail by clicking on the e-mail button below. You may complete and submit a Volunteer Application by clicking on the application button below.


VOLUNTEERS URGENTLY NEEDED!!


Shelter Physical Location 

23 Valley Bend Road

Belington  WV 26250

Phone Number

  304-823-2012

Mailing Address

PO Box 452

Philippi  WV  26416

WHAT SHOULD I DO RIGHT AWAY

IF I LOSE OR FIND A PET?

Losing your own pet or finding a stray puts most of us in a quandry, but one step you can take immediately can make a world of difference in getting your pet back home safely or reuniting a missing pet with its family.  Notify both the County Animal Shelter (304-823-1065) and Animal Friends (304-823-2012) right away.  Give as much information as possible about the pet and, if you can, get a digital photo and send it to us, as well.  This way, people will be on the lookout for that particular pet.  We'll also list the pet on our Lost and Found Pets page, so check that page right away, too, to see if the pet is already listed there.  Rest assured that we will work with you to find your pet or find the rightful owner of a stray.  Click on the button below to send information/photos to us about lost or found pets.

LET'S TALK ABOUT

PET ADOPTION!

Adopting a pet means you're making a lifetime commitment to a living, breathing creature that will depend on you for its very existence.  If that statement sounds sobering, it's intended to---pet adoption is not something that should be undertaken on the spur of the moment.  Our shelter, and shelters all around this country are filled with unwanted pets that might not have wound up at a shelter if more careful consideration had been given to the wisdom of adopting a pet in the first place.

Especially in these difficult economic times, consideration must be given to your financial resources.  Any way you look at it, pets cost money---usually more than you initially expect.  If the family budget is stretched to the max before you bring a pet (or additional pet) into your home, you shouldn't be looking to adopt. 

Your financial situation is just one thing to think about if you're looking to adopt a pet.  There are many other considerations that will determine whether adopting a pet is a smart decision for you and your family.  Our volunteers are ready to help you not only pick out the perfect pet, but also whether adoption is the right thing to do.

Call us (304-823-2012).  We'll be happy to talk with you.

The above applies equally to a "Forever Cat".

OFFICERS

Carol Talbot

President

Donna Smilardo

Vice President

Carol McDaniel

Secretary

Tina Smith

Treasurer

Kimberly J. Delauder

Co-Treasurer

This page was last updated: February 6, 2013
Animal Friends gratefully acknowledges the receipt of a $3,000 grant from the American Society For The Prevention Of Cruelty To Animals.  These grant funds were specifically targeted for expenses relating to spaying and neutering shelter pets prior to their adoption.  We are very pleased to report that we were able to spay or neuter 32 cats and 15 dogs under this program.

While th ASPCA is nationally known for their efforts to prevent cruelty to animals and promote the adoption of shelter pets, they stand ready to assist organizations like ours through various grant programs, and we are very grateful to them for their help.