Your notice will be posted here for 30 days, or until you notify us that the animal is back home.

If you do not find the lost or found pet on this page,
click here
to go to our postings on
the Petfinder website to look for it there.


This page was last updated: March 28, 2013
*DOGS CLASSIFIED AS "LOST" THAT ARE BEING CARED FOR AT THE ANIMAL FRIENDS SHELTER MAY BE PLACED ON THE PETFINDER WEBSITE 5 DAYS FROM THE FIRST DAY THEY ARE POSTED ON THIS PAGE.

If you have lost a cherished pet, or have found an animal that you

believe could be a lost pet, this page is your resource to help get

that pet back home.

To post a message here, use the e-mail button below.  Please include the following information, as well as a photo of the animal, if one is available.

Brief description of the animal:  cat, dog, breed, color, special markings, wearing a collar or any ID, approximate age of the animal

Area of the county where the animal was lost or found

Telephone number or e-mail address to contact with information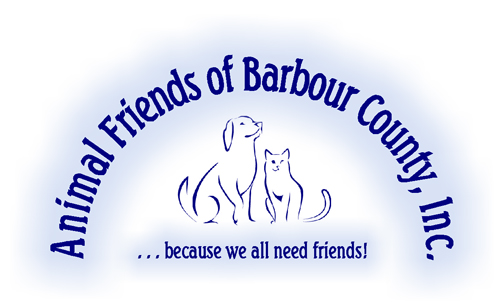 This dog has been missing since the evening of Monday (March 11) in the area of RT. 38, 2 miles from US 250.

The dog's name is Kuma

Color: Medium Brown with touches of white on her toes and across chest, distinctive Golden eyes.

Breed: Mixed. Lab, Pit Bull, possibly Weimaraner because of pinkish nose, and who knows what else.

Collar: Blue with three pieces of orange hunting vest tied to it House trained; Spayed; Will sit on command. Will bark when told "Talk to me"

Age: 2 years and 3 months

Kuma is rather large and weighs around 60 pounds. She is very friendly, even with strangers. She has only been around children a few times, but has been great with them. Except for jumping up on them. She was raised with cats and is not aggressive toward them unless they are eating out of her food bowl. In both pictures she is just over 1 year old.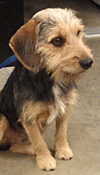 032801

A male Toy Yorkie mix has come up missing. He was last seen on Serpell Ave in Belington on Sunday afternoon (3/24/2013). He was wearing a camo collar. He is brown and black and answers to the name Rocky.  If you have him or have seen him or have any information as to his whereabouts, please call 304-591-2817.