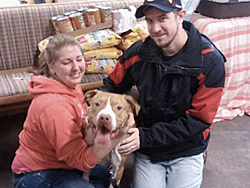 BECOME ONE OF OUR 'FABULOUS 500' FRIENDS

JUST $10.00 A MONTH . . .

Yes, just $10.00 each month from folks like you can help us by reducing the

amount of time we have to spend on fund raising activities!

With our limited number of volunteers and the increasing burden of hands-on time needed to care for the animals, fund raising, while a necessary function, is tremendously time consuming. 

We're looking for 500 FABULOUS FRIENDS who will help us with a $10.00 per month for 12 months donation.  Donations made by check can be sent to PO Box 452, Philippi WV 26416 or if you'd prefer to enroll in an automatic monthly donation program via PAYPAL, you can begin your enrollment by clicking on the button below.  You DO NOT need a PayPal account to use this feature.

YOUR SUPPORT FOR OUR 'FABULOUS 500' FUND RAISER WILL BE APPRECIATED MORE THAN YOU KNOW!

(All donations are tax deductible)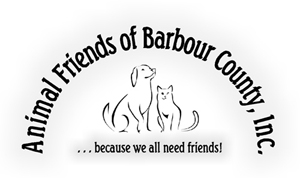 YOUR DONATION TODAY WILL HELP US CONTINUE

TO CARE FOR THE PETS TOMORROW!

Shelter Physical Location 

320 Valley Bend Road

Belington  WV 26250

Phone Number:  304-823-2012

Mailing Address

PO Box 452

Philippi  WV  26416

about shelter hours

PETSMART

ADOPTION DAYS . . .

Although the schedule varies occasionally, we will be visiting the Uniontown, PA PetSmart store every Saturday from 10:00 am - 8:00 pm with cats and kittens.

GET READY TO COME MEET YOUR NEW FELINE BEST FRIEND!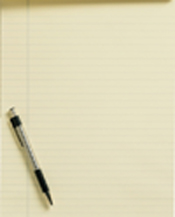 OUR "WISH LIST"

PLEASE click the button

below to check out our

"Wish List" of the supplies, equipment and labor you might be able to donate to help us

take care  of the

shelter pets.

THANK YOU!

  ATTENTION

PET OWNERS!

Animal Friends works with two vets,  Audubon Animal Clinic in Philippi, and Appalachian Animal Hospital in Elkins, who honor our discount vouchers to assist with the cost  of spaying and neutering cats or dogs.

For more information or to obtain a voucher, call Diane and leave a message if she is not able to answer.

                                                                304-614-9022

Your call will be returned!

ARE YOU PLANNING TO

ADOPT A PET?

Please take a few moments to read the

HOME SWEET HOME!

What's the best day for our shelter volunteers?  It's the day when one of our 'fur kids' goes "Home Sweet Home"!

Cain, now named Hulk, waited patiently for several years before his forever family came along to take him home.  The expression on his face tells us that it was all worth the wait!  That's one HAPPY boy!

This page was last updated: October 19, 2017
WEBSITE DESIGN BY ANIMAL FRIENDS OF BARBOUR COUNTY

2017

WAYS YOU CAN HELP US . . .

Please note---enrollment in the Kroger's program expires after one year.  For info

about renewing your enrollment, click on the link above.

Check out our Wish List (below) for

items you can donate

Click on any of the underlined items listed to get more information.

LET'S STAY IN TOUCH!

We want to be able to keep you informed about things that are going on with us---either by email or regular mail.  Many of you are already in our database, but if you've changed your email address, or your mailing address has changed, please let us know.  And if you would like to be added to our contact list, it's easy to do.  Just click on the button below to send us an email to add your name to our database or update your information.  In the subject line please state "Mail Update" and be sure to let us know if you prefer us to contact you by email or regular mail.



ADOPTING

SHELTER PETS WITH TRUST ISSUES

Shelter pets that exhibit shyness on meeting new people are very often overlooked for adoption, but people who are willing to invest some time and patience with these pets are rewarded with a lifetime of love and loyalty.

Click here
to read one woman's account of just such an adoption.   Plus an update added on March 20, 2016.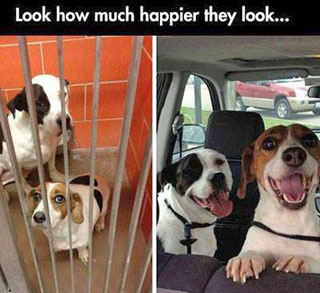 MAKE SOMEONE SMILE TODAY!

ADOPT A PET!!


IT'S ROVER RAFFLE TIME AGAIN!

Our hand picked Rover is busy

training to select those 3  winning

balls on October 31st!

Tickets for this fun event are

available from Animal Friends

volunteers and BY MAIL.

For complete raffle details and

a link to the Printable Ticket

And thanks for YOUR support!

YOU DO NOT NEED TO BE PRESENT

TO WIN!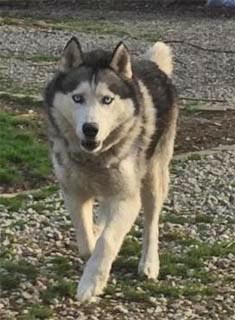 SOUP LUNCHEON FUNDRAISER

A BIG SUCCESS!

We sincerely thank the Women's Democratic Party, the Main Street Project,

the Gypsy Cafe and the Marketplace for all their help with the planning

and execution of this successful event!

All who attended enjoyed a delicious soup and salad lunch and then got

to select a beautiful handmade bowl to take home.

We also want to thank everyone who came out to support us!

ZUMBATHON CHARITY EVENT

FOR ANIMAL FRIENDS OF BARBOUR COUNTY!

Last year's Zumbathon was a lot of fun and a big success! This year's event will, once again, include a DJ, raffles a, 50/50 drawing and giveaways! Plus---all participants will get a free T-shirt!   For complete event information and registration information,
click here
.
Sunday, October 29, 2017

!:00 PM until 4:00 PM

Lakeview Golf Resort and Spa Fitness Center

One Lakeview Drive in Morgantown

We hope to see YOU there!

Callie, Cinder and Minnie are just 12 weeks old (as of 9/18/2017) and they are just as sweet and loving as they are cute.  However, they're starting life as a "Special Needs" kitties.  All of them have tested positive for the Feline Leukemia virus, so they'll need a home where they can stay indoors and be the only cat (or share a home with another "positive" kitty).  This virus is non-life threatening to them and definitely not contagious to people or dogs that might be in the home.  If these little sweethearts are not adopted, they'll face living out their lives at our shelter---not something we want for them when they can offer a lifetime of love and happiness to the special people who choose one of them to be their cherished companion.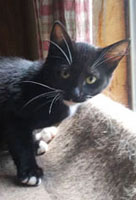 For more information about our Special Needs pets, or to

Damon, an 8 year old Husky, was owner surrendered to us back in February, and he had lived his life on a chain attached to a tree. He is an energetic and happy boy that now needs help to learn how to be a dog in indoor space. He is currently living at a boarding facility where he has his own kennel and a trainer has been able to spend time with him. Her evaluation indicates that he is a strong, happy boy who does not care for other male dogs, and she is not sure how he would be with a female dog. He has been neutered, heartworm tested and treated with prevention, updated on shots, and dewormed. Damon obviously needs a special home where love and patience abound, but we feel certain that he has the potential to be a wonderful family companion.

OUR BOY, DUTCH, WOULD LIKE YOU TO KNOW

OCTOBER IS PIT BULL AWARENESS MONTH!

TIME IS GROWING SHORT TO

ORDER TICKETS BY MAIL!   WE NEED

YOUR ORDER IN OUR HANDS BY  10/28!!

DON'T WAIT---ORDER YOURS TODAY!