CHECK US OUT ON

DAILY FOR ALL THE LATEST

POSTINGS AND INFORMATION!

BECOME ONE OF OUR 'FABULOUS 500' FRIENDS

JUST $10.00 A MONTH . . .

Yes, just $10.00 each month from folks like you can help us by reducing the

amount of time we have to spend on fund raising activities!

With our limited number of volunteers and the increasing burden of hands-on time needed to care for the animals, fund raising, while a necessary function, is tremendously time consuming. 

We're looking for 500 FABULOUS FRIENDS who will help us with a $10.00 per month for 12 months donation.  Donations made by check can be sent to PO Box 452, Philippi WV 26416 or if you'd prefer to enroll in an automatic monthly donation program via PAYPAL, you can begin your enrollment by clicking on the button below.  You DO NOT need a PayPal account to use this feature.

YOUR SUPPORT FOR OUR 'FABULOUS 500' FUND RAISER WILL BE APPRECIATED MORE THAN YOU KNOW!

(All donations are tax deductible)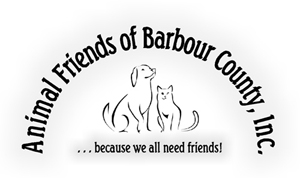 YOUR DONATION TODAY WILL HELP US CONTINUE

TO CARE FOR THE PETS TOMORROW!

Shelter Physical Location 

320 Valley Bend Road

Belington  WV 26250

Phone Number:  304-823-2012

Mailing Address

PO Box 452

Philippi  WV  26416

about shelter hours

PETSMART

ADOPTION DAYS . . .

Although the schedule varies occasionally, we will be visiting the Uniontown, PA PetSmart store every Saturday from 10:00 am - 8:00 pm with cats and kittens.

GET READY TO COME MEET YOUR NEW FELINE BEST FRIEND!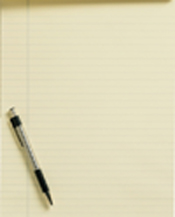 OUR "WISH LIST"

PLEASE click the button

below to check out our

"Wish List" of the supplies, equipment and labor you might be able to donate to help us

take care  of the

shelter pets.

THANK YOU!

  ATTENTION

PET OWNERS!

Animal Friends works with two vets,  Audubon Animal Clinic in Philippi, and Appalachian Animal Hospital in Elkins, who honor our discount vouchers to assist with the cost  of spaying and neutering cats or dogs.

For more information or to obtain a voucher, call Diane and leave a message if she is not able to answer.

                                                                304-614-9022

Your call will be returned!

ARE YOU PLANNING TO

ADOPT A PET?

Please take a few moments to read the

This page was last updated: October 19, 2018
WEBSITE DESIGN BY ANIMAL FRIENDS OF BARBOUR COUNTY

2017

WAYS YOU CAN HELP US . . .

Are you an Amazon Shopper?

If you are, check out Amazon Smile!

Same great products as are on Amazon,

but every time you shop thru Amazon

Smile, Amazon makes a donation

to us!

information.

Please note---enrollment in the Kroger's program expires after one year.  For info

about renewing your enrollment, click on the link above.

Check out our Wish List (below) for

items you can donate

Click on any of the underlined items listed to get more information.

LET'S STAY IN TOUCH!

We want to be able to keep you informed about things that are going on with us---either by email or regular mail.  Many of you are already in our database, but if you've changed your email address, or your mailing address has changed, please let us know.  And if you would like to be added to our contact list, it's easy to do.  Just click on the button below to send us an email to add your name to our database or update your information.  In the subject line please state "Mail Update" and be sure to let us know if you prefer us to contact you by email or regular mail.



ADOPTING

SHELTER PETS WITH TRUST ISSUES

Shelter pets that exhibit shyness on meeting new people are very often overlooked for adoption, but people who are willing to invest some time and patience with these pets are rewarded with a lifetime of love and loyalty.

Click here
to read one woman's account of just such an adoption.   Plus an update added on March 20, 2016.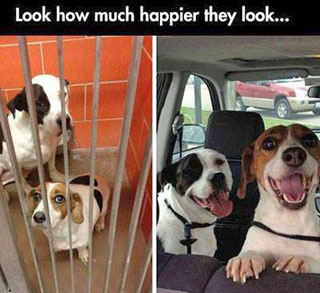 MAKE SOMEONE SMILE TODAY!

ADOPT A PET!!


For more information about our adoptable pets, or to

make an appointment to meet them,

ADOPTABLE PETS. . .

Can you help us find our "forever"

homes?

Ariel, Female Pit Bull,

3-4 Years Old

Tiana, Female Domestic Short Hair,

6 Months Old

Carly, Female Shepherd Mix,

2 Years Old

Thank you Jamie Queen, owner of Wet Nose Photography in Buckhnnon WV, for getting these gorgeous photos of our adoptable pets!

wetnosephotoswv.com

304-940-0149

Petite Georgie Girl is a very sweet, lovable two year old, but is shy on meeting new people. Although she enjoys being petted by our volunteers, she's not fond of being picked up. Georgie Girl is a small, beautiful kitty with very tiny paws. Her black and white coat is thick and shiny, and she has cute baby like meow when she's begging for attention. We know this special young lady has every potential to be someone's cherished companion. The only questions are when that will happen for her and who will give her that chance?

Hoot, Male Tabby

6 Months Old

Bridget, Female Calico,

18 Months Old

A "NO KILL" SHELTER LOCATED IN RURAL WEST VIRGINIA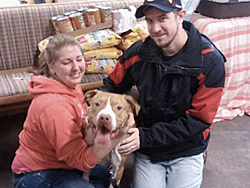 On Adoption Day it's hard to tell who has the biggest smile---the pet or their new owner!
Click here
to see lots more smiles and read happy stories!
WE ARE IN MAJOR FINANCIAL TROUBLE!

PLEASE VISIT OUR NEW 'GO FUND ME' PAGE

TO LEARN HOW YOU CAN HELP US RIGHT NOW!

Officers

Hadley Sponaugle

President

Donna Smilardo

Vice President

Pamela Dodds

Treasurer

Judy Braunsberg

Secretary

Howie, a stunningly handsome Bluetick Hound,  has been at our shelter for over a year---patiently waiting for his chance for a forever home This 75 pound boy is friendly and loves running in the fenced field with his canine friends. He has a soft bed in his pen and has accepted shelter life, but we know he would be so happy to have a home of his own. Despite nine years of age, Howie has a great deal of energy and would do well in a home with lots of space for exercise and lots of people to play with. We're hoping someone will step up and offer a forever home to this very deserving senior dog.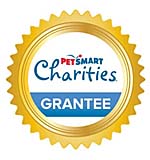 PAINT YOUR HEART OUT FUNDRAISER

THURSDAY, NOVEMBER 8TH

6:00---8:00 PM

AT THE ELKS COUNTRY CLUB

IN ELKINS

$40 PREPAID RESERVATION ALLOWS YOUR

CHOICE OF THE 3 BEAUTIFUL FALL IMAGES SHOWN

LET'S DO SCHWAN'S!

When we "do" Schwan's during our Emergency Fund For Animals Campaign, Schwan's donates to help us keep our doors open!  Lots of yummy foods to choose from, easy to order, and home delivery makes things simple.

Click on this link to go directly to our Schwan's campaign web page to get started!