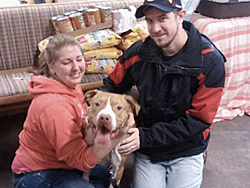 BECOME ONE OF OUR 'FABULOUS 500' FRIENDS

JUST $10.00 A MONTH . . .

Yes, just $10.00 each month from folks like you can help us by reducing the

amount of time we have to spend on fund raising activities!

With our limited number of volunteers and the increasing burden of hands-on time needed to care for the animals, fund raising, while a necessary function, is tremendously time consuming. 

We're looking for 500 FABULOUS FRIENDS who will help us with a $10.00 per month for 12 months donation.  Donations made by check can be sent to PO Box 452, Philippi WV 26416 or if you'd prefer to enroll in an automatic monthly donation program via PAYPAL, you can begin your enrollment by clicking on the button below.  You DO NOT need a PayPal account to use this feature.

YOUR SUPPORT FOR OUR 'FABULOUS 500' FUND RAISER WILL BE APPRECIATED MORE THAN YOU KNOW!

(All donations are tax deductible)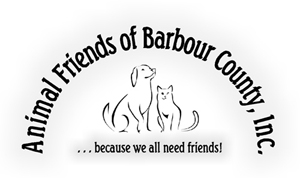 YOUR DONATION TODAY WILL HELP US CONTINUE

TO CARE FOR THE PETS TOMORROW!

Shelter Physical Location 

23 Valley Bend Road

Belington  WV 26250

Phone Number:  304-823-2012

Mailing Address

PO Box 452

Philippi  WV  26416

about shelter hours

PETSMART

ADOPTION DAYS . . .

Although the schedule varies occasionally, we will be visiting the Uniontown, PA PetSmart store every Saturday from 10:00 am - 8:00 pm with cats and kittens.

GET READY TO COME MEET YOUR NEW FELINE BEST FRIEND!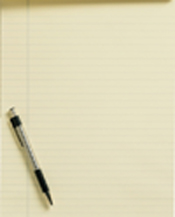 OUR "WISH LIST"

PLEASE click the button

below to check out our

"Wish List" of the supplies, equipment and labor you might be able to donate to help us

take care  of the

shelter pets.

THANK YOU!

ATTENTION

BARBOUR COUNTY

PET OWNERS!

We now have discount vouchers available to assist county residents having  limited income with the cost  of spaying/neutering their pets.

For more information or to obtain a voucher, call the shelter and leave a message.

Your call will be returned!

304-823-2012

ARE YOU PLANNING TO

ADOPT A PET?

Please take a few moments to read the

HOME SWEET HOME!

What's the best day for our shelter volunteers?  It's the day when one of our 'fur kids' goes "Home Sweet Home"!

Cain, now named Hulk, waited patiently for several years before his forever family came along to take him home.  The expression on his face tells us that it was all worth the wait!  That's one HAPPY boy!

For more information about our Feature or Special Needs pets, or to make arrangements to meet them, call 304-823-2012 or email animalfriendsweb@yahoo.com
This page was last updated: February 20, 2017
WEBSITE DESIGN BY ANIMAL FRIENDS OF BARBOUR COUNTY

2017

LET'S STAY IN TOUCH!

We want to be able to keep you informed about things that are going on with us---either by email or regular mail.  Many of you are already in our database, but if you've changed your email address, or your mailing address has changed, please let us know.  And if you would like to be added to our contact list, it's easy to do.  Just click on the button below to send us an email to add your name to our database or update your information.  In the subject line please state "Mail Update" and be sure to let us know if you prefer us to contact you by email or regular mail.


ADOPTING

SHELTER PETS WITH TRUST ISSUES

Shelter pets that exhibit shyness on meeting new people are very often overlooked for adoption, but people who are willing to invest some time and patience with these pets are rewarded with a lifetime of love and loyalty.

Click here
to read one woman's account of just such an adoption.   Plus an update added on March 20, 2016.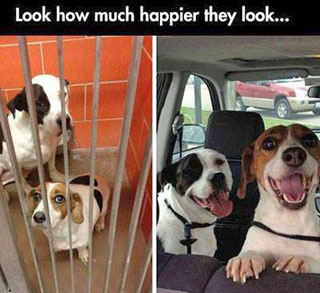 MAKE SOMEONE SMILE TODAY!

ADOPT A PET!!

My name is Lionel, and I've been waiting 2190 days for my forever home.  I'm a handsome, refined gentleman in the prime of my life (8 years old) seeking a committed, forever relationship.  I don't believe in jumping into things (I'm shy), but rather would prefer to spend quiet times getting to know and understand you and my new environment.  I promise that anyone willing to commit (adopt) to me and give our relationship time to develop, I won't disappoint you.  So please make an appointment to meet me and let's do dinner!

GIVING BACK BY HELPING OUT

If you are a pet owner you know how much you love your companion---and more than that, your pet knows how much it's loved.   The pets at our shelter wait patiently every day for the chance to have a safe, loving home of their own, and while they're with us, our volunteers work diligently to give them the best care possible.  Next to adequate funding, nothing is more important to the welfare of shelter pets than a staff of dedicated volunteers.

But when we ask fellow animal lovers if they would like to volunteer at our shelter, we are met with certain standard objections. "I will feel so sorry for them I will want to take them all home", "I will become too attached to them and will be so upset when they leave", or "I just don't have the time".

Let me assure you, when you are caring for 50 – 75 dogs and up to 200 cats and kittens, your main goal is not to take them all home but rather, to help them prepare to become part of a family that is looking for a cat or dog to replace a beloved animal they have lost. Or it may be a family wanting to adopt their first pet, or looking for a companion for a pet they already have.

Volunteering at the Animal Friends shelter, though difficult at times, is extremely rewarding work. But unlike a paid job, you can choose the hours and the days you want to work, and whether you want to work with dogs, cats or both. You can choose to help feed the animals and clean their cages, put blankets in their pens at night, help with the endless laundry, help with fund-raisers and advertising, or perhaps help transport dogs to other rescues and to adoptive homes. Perhaps you would like to come to the shelter and just sit and hold a lonely cat or feed a week old kitten with a dropper.  There are also many cats and dogs that would benefit from some socialization and reassurance from a human companion.

And what do our volunteers receive in return?  We have the deep satisfaction of knowing that we have saved the life of a frightened, and sometimes starving animal, who has been abandoned by its owner. We build strong friendships with fellow volunteers who share the same love for animals that we do, and who become our extended families.  And best of all we receive the gift of love from the cats and dogs who recognize us with joyful cries as we walk through the doors of the shelter, and who turn back with looks of thanks in their soulful eyes, as they drive off with their new adoptive families, into a happy and secure future which we have helped to create.

We are in desperate need for volunteers right now, so if you would like to join our volunteer staff, please
click here
to go to our Volunteer Application page.  Simply complete the application, click on the submit button and we will contact you to schedule an appointment to meet with us at the shelter.  We hope to hear from YOU!
Article by Animal Friends volunteer

                                                                                         Judy Braunsberg

Should you adopt a shelter pet?

Just ask these happy dogs and cats!  They'll tell you it's a GREAT idea!

ANOTHER SPECIAL NEEDS CAT . . .this one in foster care with one of our volunteers.

Butterscotch showed up at our house in Sept 2016, underweight, coated in mud and desperate for love and someone to care for him. We took him to his vet appointment and found that he tested positive for Feline Leukemia.  He might have it or it could mean he had the vaccine in the past which caused a 'false positive' test. But not knowing his history, we cannot assume this and so he needs a Special Home where he will always be kept inside, and be the only cat in the home. He is so gentle---loves to have his belly stroked and brushed and enjoys being held. He would be a perfect 'couch potato cat' for someone who appreciates unconditional love. For now, he is the 'guard' in our office. His approximate DOB is 09/16/2015, he weighs 12 lb. and is long-haired, yellow and white, house trained, neutered and current on vaccinations.

Contact Diane at 304-621-7701 for more information.

The years have not been kind to little Olive, a Terrier/Beagle mix. She came to us when her owner died and the family were making plans to have her euthanized. The county humane officer and Animal Friends decided that there had to be a better solution for her. Fourteen year old Olive is sweet and shy. Her hearing and vision are somewhat diminished, and she may have early dementia, as she wanders around quite a bit. But she loves treats and food, especially human food, and she is house and crate trained. She loves to sleep on a soft bed and feels secure when she knows there are other humans nearby.  We would love to find a foster home or an adoptive home for Olive where she can sleep on a soft cushion, eat the food she loves, and live the rest of her days in peace and contentment. We are sure that over the years she has given a great deal of happiness to those her life has touched, and now she deserves some comfort and happiness in her twilight years.