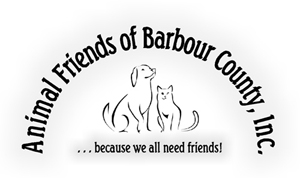 YOUR DONATION TODAY WILL HELP US CONTINUE TO CARE FOR THE PETS TOMORROW!

Shelter Physical Location 

23 Valley Bend Road

Belington  WV 26250

Phone Number:  304-823-2012

Mailing Address

PO Box 452

Philippi  WV  26416

General Email Address


PETSMART

ADOPTION DAYS . . .

Although the schedule varies occasionally, we will be visiting the Uniontown, PA PetSmart store every Saturday from 10:00 am - 8:00 pm with cats and kittens.

GET READY TO COME MEET YOUR NEW FELINE BEST FRIEND!

Do you know you can make regular,

recurring donations to Animal

Friends via PayPal---even if you don't

have a PayPal account.

It's quick and easy to sign-up!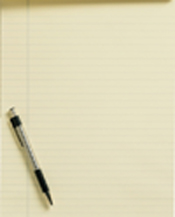 OUR "WISH LIST"

PLEASE click the button

below to check out our

"Wish List" of the supplies, equipment and labor you might be able to donate to help us

take care  of the

shelter pets.

THANK YOU!

ATTENTION

BARBOUR COUNTY

PET OWNERS!

We now have discount vouchers available to assist county residents having  limited income with the cost  of spaying/neutering their pets.

For more information or to obtain a voucher, call Diane at 304-614-9406 and leave a message.

Your call will be returned!

Fergus and Phinn are brothers who were bought by a woman when they were puppies. When she realized that Phinn was blind, she gave up both dogs. For a time, they were in foster care and were living in a home, but now they are back at our shelter. Fergus acts as a "seeing eye dog" for Phinn---he takes the lead and Phinn follows him.. Both boys love to run outside in the fenced yard and they are friendly to people and other dogs. The boys are house trained, are in good health and are happy dogs.  They are 2 1/2 years old and weigh 60 pounds each. These brothers would love a home together where they can play outside and sleep in a cozy bed.  Are you the one who will open your home and heart to help make their dream come true?

Todd is one of the 20 plus cats that have been long-term residents at our Shelter.  He and the other adult cats often get overlooked for adoption simply because they're not cute little kittens, but Todd is a real charmer.  He's smart, too!  On one of his trips to an adoption event at the Uniontown PetSmart store, he figured out how to open all the windows to the other cat cubicles so he could run all through them!  What great fun he had that day!  He has a sister named Thyme, who needs a home too---she's a bit shy.  Todd is a wonderful, fun loving boy who will be a truly wonderful family companion.  All he needs is someone to choose him for their very own best friend!

ARE YOU PLANNING TO

ADOPT A PET?

Please take a few moments to read the

PLEASE HELP! 

WE STILL HAVE AN URGENT NEED FOR

DRY CAT FOOD!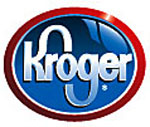 NEW WAY TO HELP US EARN MUCH NEEDED FUNDING!

Animal Friends has joined the

KROGER COMMUNITY REWARDS PROGRAM!

If you already have a Kroger Plus card and use it when you shop at Kroger, you're already halfway there to helping us.  If you don't yet have a Kroger Plus card, you can get one at the Service Desk at your favorite Kroger store.

The next step is to register online for a Kroger account, if you haven't already done that.  You can complete the account registration process by logging onto the Kroger website at
www.kroger.com
and clicking on "REGISTER'.  Once you've established your account, you need to 'SIGN IN'.  Then click on the 'COMMUNITY' tab and then click on 'COMMUNITY  REWARDS'.  At that point you will be asked to choose the organization you would like to help. 
Then, every time you shop at Kroger and use your Kroger Plus card you will be helping our organization earn much needed funds!

HOME SWEET HOME!

What's the best day for our shelter volunteers?

It's the day when one of our 'fur kids' goes "Home Sweet Home"!

It's hard to tell who has the biggest smile---Cheryl France or her new best friend, Valentine!

For more information about our Featured Pets or to make arrangements to meet them, call 304-823-2012 or email animalfriendsweb@yahoo.com
This page was last updated: June 17, 2015
WEBSITE DESIGN BY ANIMAL FRIENDS OF BARBOUR COUNTY

2015

SHOP AT

AmazonSmile

and you will help us earn

much needed funding!

What a GREAT idea!  You shop and we earn!

Vast selection of the same products you

shop for at Amazon!

No cost to you!!

DRAWING TO BE HELD ON

JULY 31, 2015

Winning number based on the Daily Three WV Lottery number.

Tickets numbered

000, 111, 222, 333, 444, 555,

666,888,999

INSTANTLY win $50.00

Get your tickets from an

Animal Friends volunteer or

through our website.

(Tickets:  $5.00 Each)

PERCH/WALLEYE

FISHING TRIP ON LAKE ERIE

for up to 5 people PLUS $100 cash/person!

Tickets:  $5.00 Each

Drawing on August 14, 2015

Trip Scheduled for August 28-30, 2015

Second Prize--Rod and Reel and Fishing Supplies

Get your tickets from an Animal Friends volunteer or through our website.

NATURE'S VISION

Offering Green Fundraising Ideas

& Environmental

Fundraising Products

Shop at Nature's Vision

and help our organization raise funds!

150 GREEN/ENVIRONMENTAL PRODUCTS TO CHOOSE FROM!

100% heavyweight cotton T-Shirts including Tie-Dye, Faces of Nature, Hidden Image Animal designs as well as officially licensed designs from The Humane Society and Animal Planet. Sales of these T-Shirts also help to support their environmental efforts. Environmentally themed products including: Nature's Gallery Jewelry, Recycled Material Mugs, Bamboo Collection, Natural Soy Candles, Environmentally friendly Sport Bottles, Tote Bags, Towels, Blankets, Plants, Household items, Solar Garden Lights and Exploring Science items.

High quality, fun, affordable products for you to choose from and we earn 40% on every item ordered!

Long & Short Sleeve

T-Shirts

This campaign runs until July 31, 2015!

Click here
to visit the Nature's Vision website and view the catalog.
When you place your order and go to the checkout page, click on the

button to support our fundraiser and enter CODE:  50428

THANK YOU FOR YOUR SUPPORT!