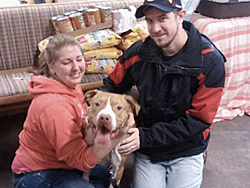 BECOME ONE OF OUR 'FABULOUS 500' FRIENDS

JUST $10.00 A MONTH . . .

Yes, just $10.00 each month from folks like you can help us by reducing the

amount of time we have to spend on fund raising activities!

With our limited number of volunteers and the increasing burden of hands-on time needed to care for the animals, fund raising, while a necessary function, is tremendously time consuming. 

We're looking for 500 FABULOUS FRIENDS who will help us with a $10.00 per month for 12 months donation.  Donations made by check can be sent to PO Box 452, Philippi WV 26416 or if you'd prefer to enroll in an automatic monthly donation program via PAYPAL, you can begin your enrollment by clicking on the button below.  You DO NOT need a PayPal account to use this feature.

YOUR SUPPORT FOR OUR 'FABULOUS 500' FUND RAISER WILL BE APPRECIATED MORE THAN YOU KNOW!

(All donations are tax deductible)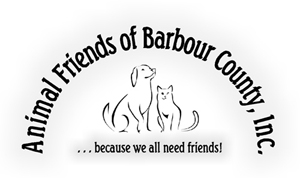 YOUR DONATION TODAY WILL HELP US CONTINUE

TO CARE FOR THE PETS TOMORROW!

Shelter Physical Location 

320 Valley Bend Road

Belington  WV 26250

Phone Number:  304-823-2012

Mailing Address

PO Box 452

Philippi  WV  26416

about shelter hours

PETSMART

ADOPTION DAYS . . .

Although the schedule varies occasionally, we will be visiting the Uniontown, PA PetSmart store every Saturday from 10:00 am - 8:00 pm with cats and kittens.

GET READY TO COME MEET YOUR NEW FELINE BEST FRIEND!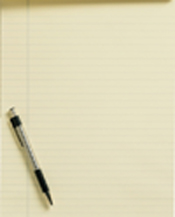 OUR "WISH LIST"

PLEASE click the button

below to check out our

"Wish List" of the supplies, equipment and labor you might be able to donate to help us

take care  of the

shelter pets.

THANK YOU!

  ATTENTION

PET OWNERS!

Animal Friends works with two vets,  Audubon Animal Clinic in Philippi, and Appalachian Animal Hospital in Elkins, who honor our discount vouchers to assist with the cost  of spaying and neutering cats or dogs.

For more information or to obtain a voucher, call Diane and leave a message if she is not able to answer.

                                                                304-614-9022

Your call will be returned!

ARE YOU PLANNING TO

ADOPT A PET?

Please take a few moments to read the

HOME SWEET HOME!

What's the best day for our shelter volunteers?  It's the day when one of our 'fur kids' goes "Home Sweet Home"!

Cain, now named Hulk, waited patiently for several years before his forever family came along to take him home.  The expression on his face tells us that it was all worth the wait!  That's one HAPPY boy!

For more information about our Feature or Special Needs pets, or to make arrangements to meet them, call 304-823-2012 or email animalfriendsweb@yahoo.com
This page was last updated: July 31, 2017
WEBSITE DESIGN BY ANIMAL FRIENDS OF BARBOUR COUNTY

2017

WAYS YOU CAN HELP US . . .

Please note---enrollment in the Kroger's program expires after one year.  For info

about renewing your enrollment, click on the link above.

Check out our Wish List (below) for

items you can donate

Click on any of the underlined items listed to get more information.

LET'S STAY IN TOUCH!

We want to be able to keep you informed about things that are going on with us---either by email or regular mail.  Many of you are already in our database, but if you've changed your email address, or your mailing address has changed, please let us know.  And if you would like to be added to our contact list, it's easy to do.  Just click on the button below to send us an email to add your name to our database or update your information.  In the subject line please state "Mail Update" and be sure to let us know if you prefer us to contact you by email or regular mail.


ADOPTING

SHELTER PETS WITH TRUST ISSUES

Shelter pets that exhibit shyness on meeting new people are very often overlooked for adoption, but people who are willing to invest some time and patience with these pets are rewarded with a lifetime of love and loyalty.

Click here
to read one woman's account of just such an adoption.   Plus an update added on March 20, 2016.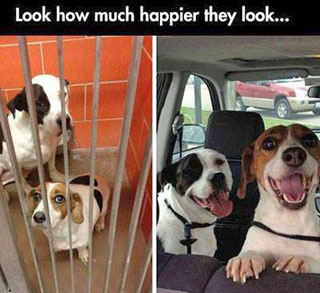 MAKE SOMEONE SMILE TODAY!

ADOPT A PET!!

My name is Lionel, and I've been waiting 2190 days for my forever home.  I'm a handsome, refined gentleman in the prime of my life (8 years old) seeking a committed, forever relationship.  I don't believe in jumping into things (I'm shy), but rather would prefer to spend quiet times getting to know and understand you and my new environment.  I promise that anyone willing to commit (adopt) to me and give our relationship time to develop, I won't disappoint you.  So please make an appointment to meet me and let's do dinner!

SPECIAL NEEDS KITTIES . . .

ANOTHER SPECIAL NEEDS CAT . . .this one in foster care with one of our volunteers.

Butterscotch showed up at our house in September of 2016, underweight, coated in mud and desperate for love and someone to care for him.

We took him to his vet appointment and found that he tested slightly positive for Feline Leukemia.  It could mean he had the vaccine in the past which caused a f'alse positive' test. But not knowing his history, we cannot assume this and so he needs a Special Home where he will always be inside, and be the only cat in the home.

He is not sick with leukemia, just a carrier of it and can give it to another cat.

He is so gentle, loves to have his belly stroked and brushed and enjoys being held. He would be a perfect couch potato cat for someone who appreciates unconditional love.  His approximate DOB is 09/16/2015. He weighs 12+ pounds and is litter-box trained, neutered and current on vaccinations.

Contact Diane 304 621 7701 for more information.

Damon, an 8 year old Husky, was owner surrendered to us back in February, and he had lived his life on a chain attached to a tree.  He is an energetic and happy boy that now needs help to learn how to be a dog in indoor space. He is currently living at a boarding facility where he has his own kennel and a trainer has been able to spend time with him.  Her evaluation indicates that he is a strong, happy boy who does not care for other male dogs, and she is not sure how he would be with a female dog.  He has been neutered, heartworm tested and treated with prevention, updated on shots, and dewormed.  Damon obviously needs a special home where love and patience abound, but we feel certain that he has the potential to be a wonderful family companion.  For more information or to make an appointment to meet Damon, call Carol --- 304-613-8877.

STUDENTS DONATE PET SUPPLIES!

Kasson Elementary-Middle School students overseen by their teacher, Susan Anglin, gathered together many wonderful items to donate to our shelter pets. Dog and cat bedding, leashes and collars, food and treats, and towels and bleach were among the items the students collected.

We are so very grateful for their generosity and concern for the pets in our care.and we extend our most sincere thanks to them!!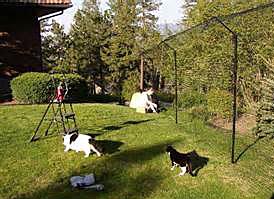 Our cats need an outside fenced play area where they can run, climb, and explore. Because we are no-kill shelter, some cats may stay with us a long while until they're adopted.  Some may even live out their lives here. Their overall health depends not only on good food and medical care, when needed, but also the ability to exercise on a daily basis.  We do have small outside runs for them to get fresh air now, but these areas aren't big enough for them to run or play. In addition to exercise, the nice play area will help keep the cats socialized, and well socialized cats are more likely to be adopted.  Our hope is to raise enough money to be able enclose the exercise area, and also enough to provide gym structures, a small pond with a fresh water fountain and benches where guests and prospective adopters can sit and visit with the kitties.  Shelter life is stressful for any companion animal, and a nice, well equipped play area will offer our cats the chance to live more healthy lifestyle while they're with us. 

Please help us give our cats the environment they need and deserve.

Click here
to go to our Facebook page where you can make
a donation to help us achieve this dream for our kitties.

STUDENTS DONATE PET SUPPLIES!

Our student friends at the Belington Elementary School, overseen by teachers Paula Townsend and Amanda Sweet donated some wonderful items to Animal Friends and put these items in beautifully decorated boxes. Among the items were paper towels, laundry supplies, dog and cat toys, dog and cat food and treats, trash bags, disinfectant wipes and pet collars.

Our volunteers are deeply grateful for your generosity, love for the animals and help for the volunteers at Animal Friends.

COMMEMORATIVE

TILES  INSTALLED AT SHELTER

Thanks to everyone who supported our Commemorative Tile Fundraiser. We have now installed them at our shelter, and have decided to discontinue this fundraiser.  We appreciate all of you for supporting us with this fundraiser and for all of your patience.

Sincerely, 

Animal Friends Volunteers.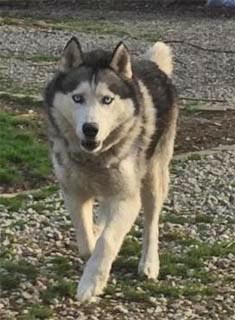 CLICK ON PHOTO TO SEE LARGER VIEW