Tipsy is an eleven year old Boxer/Pit mix. She was surrendered to the County shelter last year, along with her two one-year old sons, after their owner died. The two boys were adopted, but Tipsy stayed at the County shelter, where she stopped eating, and began to waste away. As soon as our volunteers realized how ill she was, they immediately brought her to the veterinarian. Tipsy was diagnosed with a urinary tract infection and several mammary tumors which had metastasized into the mammary glands.

Before she could undergo surgery for the tumors, we had to get her weight and health stabilized. We moved her to our facility where she stayed in a large crate in the kitchen, slept on a soft blanket and was fed nutritious canned food, vitamins and was given lots of love.  Gradually we saw her interest in life returning. She became alert when we came into the kitchen, and was able to walk on a leash and enjoyed being outside when the weather was mild.  She returned to the vet for her surgery and several tumors were removed, but this type of cancer will probably return once it has entered the glands. So although she seems in good health now and enjoys eating and exercising, we know that at eleven years old her days are numbered.

That is why we are so desperate to find her a real home, where the last chapter of her life will be comfortable, secure and happy. The experiences she has had have not endeared her to other dogs and cats. She will do best in a home where she is the "one and only" pet and gets all the attention she deserves. She does love people and is very affectionate to everyone she meets. We hope her story reaches out to that special family who can find room for her in their hearts and in their lives.

She now weighs a healthy 65 pounds, has been spayed, is housebroken and crate trained.

JUST $10.00 A MONTH . . .

Yes, just $10.00 each month from folks like you can help us by reducing the

amount of time we have to spend on fund raising activities!

With our limited number of volunteers and the increasing burden of hands-on time needed to care for the animals, fund raising, while a necessary function, is tremendously time consuming. 

We're looking for 500 FABULOUS FRIENDS who will help us with a $10.00 per month for 12 months donation.  Donations made by check can be sent to PO Box 452, Philippi WV 26238 or if you'd prefer to enroll in an automatic monthly donation program via PAYPAL, you can begin your enrollment by clicking on the button below.  You DO NOT need a PayPal account to use this feature.

YOUR SUPPORT FOR OUR 'FABULOUS 500' FUND RAISER WILL BE APPRECIATED MORE THAN YOU KNOW!

(All donations are tax deductible)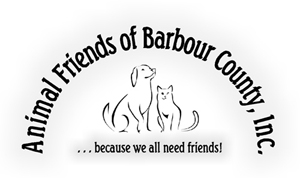 YOUR DONATION TODAY WILL HELP US CONTINUE TO CARE FOR THE PETS TOMORROW!

Shelter Physical Location 

23 Valley Bend Road

Belington  WV 26250

Phone Number:  304-823-2012

Mailing Address

PO Box 452

Philippi  WV  26416

General Email Address

PETSMART

ADOPTION DAYS . . .

Although the schedule varies occasionally, we will be visiting the Uniontown, PA PetSmart store every Saturday from 10:00 am - 8:00 pm with cats and kittens.

GET READY TO COME MEET YOUR NEW FELINE BEST FRIEND!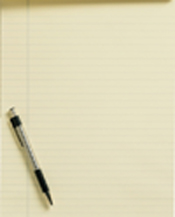 OUR "WISH LIST"

PLEASE click the button

below to check out our

"Wish List" of the supplies, equipment and labor you might be able to donate to help us

take care  of the

shelter pets.

THANK YOU!

ATTENTION

BARBOUR COUNTY

PET OWNERS!

We now have discount vouchers available to assist county residents having  limited income with the cost  of spaying/neutering their pets.

For more information or to obtain a voucher, call Diane at 304-614-9406 and leave a message.

Your call will be returned!

ARE YOU PLANNING TO

ADOPT A PET?

Please take a few moments to read the

HOME SWEET HOME!

What's the best day for our shelter volunteers?

It's the day when one of our 'fur kids' goes "Home Sweet Home"!

Cain, now named Hulk, waited patiently for several years before his forever family came along to take him home.  The expression on his face tells us that it was all worth the wait!  That's one HAPPY boy!

For more information about our Featured Pets or to make arrangements to meet them, call 304-823-2012 or email animalfriendsweb@yahoo.com
This page was last updated: November 24, 2015
WEBSITE DESIGN BY ANIMAL FRIENDS OF BARBOUR COUNTY

2015

Should you adopt a shelter pet?

Just ask these happy dogs and cats!  They'll tell you it's a GREAT idea!

#WishBigger and #WinBigger

Help Us Win a $25,000 Grant and

You Could Win a $2,500 eBay Gift Card!

For  complete contest rules


You can help us when you 'favorite' Animal Friends of Barbour County as your charity on eBay. From now through December 27, 2015 the organizations with the most new favorites at the end of the Sweepstakes will be awarded first and second place grants ($25,000 and $15,000), but every organization with at least one new favorite will automatically be entered to win a third place grant of $10,000!

Plus, you could win too!  When you 'favorite' us, you will be eligible to win a randomly drawn eBay gift card: Grand Prize (1): $2,500, Giving Tuesday Prize (1): $500, Weekly Prize (8): $250,

Simply click the "Favorite Us on eBay" to favorite us and register to win!  So 'favorite' us today and then spread the word to family and friends on your Facebook, Twitter and Instagram pages using #WishBigger and #WinBigger.

(PLEASE NOTE:  YOU CAN ONLY 'FAVORITE' US ONE TIME)

No purchase of any kind is necessary!

My name is Seneca....I was just a little baby when I was found rummaging through the trash at an apartment complex, eating anything I could get my little paws on.  I was too young to be on my own and my mom was nowhere to be seen.  I'm lucky they finally caught me and brought me to the shelter because I was too young to eat most solids and boy, I was really hungry and very underweight.  I've been living at the shelter for 4 years now---I'm all grown up and I'm very social and curious.  I love to have people pet me!  I've been waiting for a home of my own for so long, but I'm not giving up hope.  Don't get me wrong---I have a nice life at the shelter, but I'd love to have a WONDERFUL life with people who really love me.  It would be really great to be in my 'forever' home by Christmas!  Can you help me with that?

LET'S STAY IN TOUCH!

We want to be able to keep you informed about things that are going on with us---either by email or regular mail.  Many of you are already in our database, but if you've changed your email address, or your mailing address has changed because of the new 911 system, please let us know.  And if you would like to be added to our contact list, it's easy to do.  Just click on the button below to send us an email to add your name to our database or update your information.  In the subject line please state "Mail Update" and be sure to let us know if you prefer us to contact you by email or regular mail.