CHECK US OUT ON

DAILY FOR ALL THE LATEST

POSTINGS AND INFORMATION!

BECOME ONE OF OUR 'FABULOUS 500' FRIENDS

JUST $10.00 A MONTH . . .

Yes, just $10.00 each month from folks like you can help us by reducing the

amount of time we have to spend on fund raising activities!

With our limited number of volunteers and the increasing burden of hands-on time needed to care for the animals, fund raising, while a necessary function, is tremendously time consuming. 

We're looking for 500 FABULOUS FRIENDS who will help us with a $10.00 per month for 12 months donation.  Donations made by check can be sent to PO Box 452, Philippi WV 26416 or if you'd prefer to enroll in an automatic monthly donation program via PAYPAL, you can begin your enrollment by clicking on the button below.  You DO NOT need a PayPal account to use this feature.

YOUR SUPPORT FOR OUR 'FABULOUS 500' FUND RAISER WILL BE APPRECIATED MORE THAN YOU KNOW!

(All donations are tax deductible)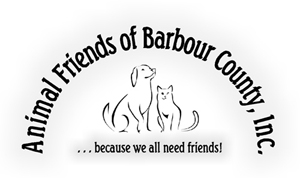 YOUR DONATION TODAY WILL HELP US CONTINUE

TO CARE FOR THE PETS TOMORROW!

Shelter Physical Location 

320 Valley Bend Road

Belington  WV 26250

Phone Number:  304-823-2012

Mailing Address

PO Box 452

Philippi  WV  26416

about shelter hours

PETSMART

ADOPTION DAYS . . .

Although the schedule varies occasionally, we will be visiting the Uniontown, PA PetSmart store every Saturday from 10:00 am - 8:00 pm with cats and kittens.

GET READY TO COME MEET YOUR NEW FELINE BEST FRIEND!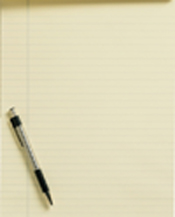 OUR "WISH LIST"

PLEASE click the button

below to check out our

"Wish List" of the supplies, equipment and labor you might be able to donate to help us

take care  of the

shelter pets.

THANK YOU!

  ATTENTION

PET OWNERS!

Animal Friends works with two vets,  Audubon Animal Clinic in Philippi, and Appalachian Animal Hospital in Elkins, who honor our discount vouchers to assist with the cost  of spaying and neutering cats or dogs

For more information or to obtain a voucher, call

Diane and leave a message---304-614-9022

Your call will be returned!

ARE YOU PLANNING TO

ADOPT A PET?

Please take a few moments to read the

This page was last updated: January 2, 2019
WEBSITE DESIGN BY ANIMAL FRIENDS OF BARBOUR COUNTY

2019

LET'S STAY IN TOUCH!

We want to be able to keep you informed about things that are going on with us---either by email or regular mail.  Many of you are already in our database, but if you've changed your email address, or your mailing address has changed, please let us know.  And if you would like to be added to our contact list, it's easy to do.  Just click on the button below to send us an email to add your name to our database or update your information.  In the subject line please state "Mail Update" and be sure to let us know if you prefer us to contact you by email or regular mail.



ADOPTING

SHELTER PETS WITH TRUST ISSUES

Shelter pets that exhibit shyness on meeting new people are very often overlooked for adoption, but people who are willing to invest some time and patience with these pets are rewarded with a lifetime of love and loyalty.

Click here
to read one woman's account of just such an adoption.   Plus an update added on March 20, 2016.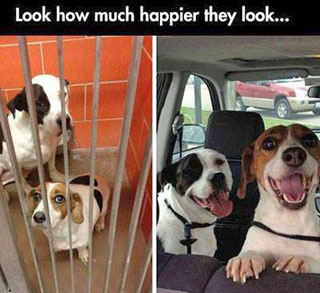 MAKE SOMEONE SMILE TODAY!

ADOPT A PET!!


For more information about  any of our adoptable pets, or to make an appointment to meet  them,  email: 
animalfriendsweb@yahoo.com
Courage (one to two years old) had a pretty bad start to his life.  He came to the shelter with some other cats that were rounded up because they were not being treated well.  At that time he had some very bad facial injuries that required intensive treatment.  Bless his heart, he allowed us to treat the injuries without so much as one complaint.  You can see that he's all healed up now and is a very handsome fellow.  He's a happy, healthy, affectionate boy but he's VERY HIGH ENERGY---always ready to play!  The thing is, he can get "over stimulated", and then he will tend to play "rough"---nipping and biting, but never hard enough to break skin.  We do recommend a home without young children and he wouldn't be ideal for senior citizens, either, but we do know there's no reason why he wouldn't make a great family companion for folks who will take the time to learn about him.  He more than DESERVES the chance to prove himself!  Will YOU be the one to give him that chance?

A "NO KILL" SHELTER LOCATED IN RURAL WEST VIRGINIA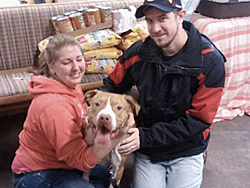 On Adoption Day it's hard to tell who has the biggest smile---the pet or their new owner!
Click here
to see lots more smiles and read happy stories!
THE ANIMAL FRIENDS ATTIC!

Our thrift store is located in the back of the Tygart

River General Store on Crim Avenuein Belington.

Hours---Wednesday thru Saturday

from 10:00 AM until 2:00 PM

Looking for something SPECIAL?

Look here FIRST!

(Check out photos on this page.)

(ALL PROCEEDS BENEFIT THE SHELTER PETS)

Officers

Hadley Sponaugle

President

Donna Smilardo

Vice President

Pamela Dodds

Treasurer

Judy Braunsberg

Secretary

This handsome Pit Bull boy is 4 years old and he weighs 65 pounds.  Rio is a happy, healthy fella who gets along great with his adult human friends, but we recommend a home without children.  He knows some commands and gets along well with other dogs, but prefers the companionship of female canine friends.  Rio is house trained, is neutered and up-to-date with his vaccines so he's ready to go to his new forever home TODAY!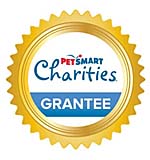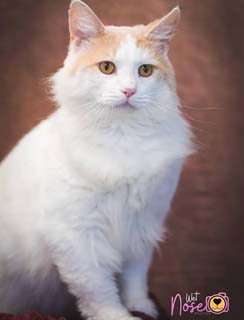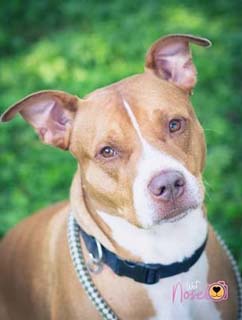 NEWS FROM THE SHELTER                               

by Judy Braunsberg

The members of Animal Friends of Barbour County are so grateful for the response we received from the community, businesses, former adopters and lovers of animals when our call for help went out on WDTV. But we are not yet out of the woods. The survival of the Animal Friends shelter will continue to depend on fund-raisers, donations, grants and adoption fees.

We would like to thank all the organizations who started fund-raisers for us. The United Methodist Church in Beverly had a buckwheat feed that was phenomenal and delicious. Our bingo has been very popular and we are grateful to one of the AB college fraternities who helped us with this in September. We plan another bingo in February. One of our volunteers started a fundraiser through the purchase of Schwans foods. We even have Tamara Smith doing a fund raiser selling soft hedgehog toys through Avon. On November 8th here will be a "Paint Your Heart Out "presented by Kelli Emfinger at the Elks Lodge in Elkins along with an optional steak or chicken dinner. The link to this event can be found on this web page. Our "Go Fund Me" link is also easily accessible from this web page.

Businesses in Barbour County have been so helpful with donation cans and posting our fund raisers. We thank Freedom Bank in Belington for selecting us as their organization for October and collecting donations of much needed food, toys and cleaning supplies. And of course the church groups and school groups have also stepped up and shown their love of animals. We have been contacted by some grant writers and we hope that this will be another strong part of our financial survival.

We thank the County Commission for agreeing to grant us a quarterly donation to help fund the transport of dogs from the County Shelter and our shelter to rescues that will find them homes.

This outpouring of support and concern has made us even more aware of the importance of the shelter to our community. Animal Friends of Barbour County belongs to all of us. It is the only place you can bring a mother cat with newborn kittens and know that they will be cared for and will find homes. Our shelter is filled with cats and dogs who were part of a family and had to be surrendered by their owners due to unavoidable circumstances. Here they will be safe until they we find them the homes they deserve.

We are very excited about "Animal Friends Attic" our thrift store which will be opening soon in the Tygart Valley General Store on Crim Ave. in Belington. Here shoppers will find antiques, used furniture, paintings and other treasures. We hope it will be a popular place to shop.

We ask that you all continue your commitment to our organization as we struggle to keep our doors open. Please take a look at all the ways you can help that are listed on the left side of the Home page.  And PLEASE spay and neuter your pets. We can help with that also. The shelter phone number is 304 823-2012. The number for Spay/Neuter certificates is 304 614-9022.

As long as you are there for us, we will strive to be there for you and for the Barbour County dogs and cats under our care.

Thank you Jamie Queen, owner of Wet Nose Photography in Buckhnnon WV, for getting these gorgeous photos of our adoptable pets!

wetnosephotoswv.com

304-940-0149

Don't forget to DO Schwan's!  As of December 5th, there are only 64 days left in this campaign!

Click on this link to get started!

We thank the 4 H Equestrian Team for the wonderful donations and thanks to Lacey and Chandler for visiting the shelter and meeting the dogs and cats.

Thanks to Freedom Bank for the generous donations of much needed supplies. And thanks to Valerie and Cindy for visiting the shelter and walking the dogs and helping us take photos.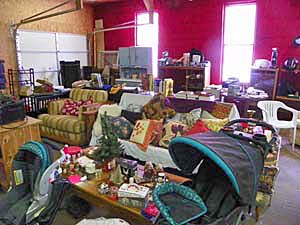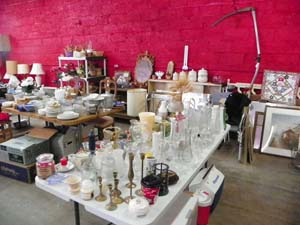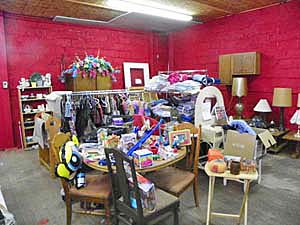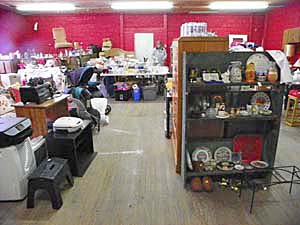 IT'S NATIONAL WALK YOUR DOG MONTH!

FUN FOR YOU!

FUN FOR YOUR DOG!

JUST LOOK AT SOME OF THE "TREASURES"

YOU CAN FIND IN OUR ATTIC!