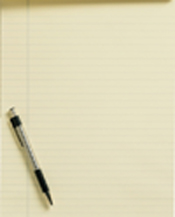 Shelter Physical Location 

23 Valley Bend Road

Belington  WV 26250

Phone Number:  304-823-2012

Mailing Address

PO Box 452

Philippi  WV  26416

General Email Address

Animal Friends

Marble Tile Fundraising Campaign. 

We now have an 'easy access, pay

by credit card' order form!

OUR "WISH LIST"

PLEASE click the button

below to check out our

"Wish List" of the supplies, equipment and labor you might be able to donate to help us

take care  of the

shelter pets.

THANK YOU!

HOME SWEET HOME!

What's the best day for our shelter volunteers?

It's the day when one of our 'fur kids' goes "Home Sweet Home"!

It's hard to tell who has the biggest smile---Cheryl France or her new best friend, Valentine!

This page was last updated: December 17, 2014
WEBSITE DESIGN BY ANIMAL FRIENDS OF BARBOUR COUNTY

2014


PETSMART

ADOPTION DAYS . . .

Although the schedule varies occasionally, we will be visiting the Uniontown, PA PetSmart store every Saturday with cats and kittens and on the second Saturday of each month with dogs and puppies.

Dogs from 10:00 AM - 4:00 PM

Cats from 10:00 AM - 8:00 PM

GET READY TO COME MEET YOUR NEW BEST FRIEND!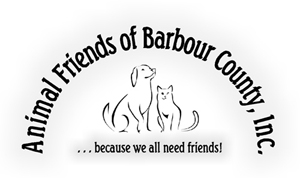 YOUR DONATION TODAY WILL HELP US CONTINUE TO CARE FOR THE PETS TOMORROW!

Squeeky is a dignified observer of life around him---he loves to perch in high places and survey his environment.  He especially loves it when he gets to sit on his 'throne' (the desk in our main lobby) so he can watch the people, dogs and other cats coming and going.  He experienced some renal problems when he first came to us and, as a result, he can only eat canned food with gravy sauce---any flavor will do just fine.  Squeeky came to us after he was found living in an abandoned house.  We were alerted to the situation and rescued him.  He truly is an awesome cat and he more than deserves the chance to live in a safe, LOVING home.  He's been neutered, is up-to-date with his vaccinations and is litter box trained.  In short, he's ready to go as soon as you can come adopt him!  If you would be interested in adopting Squeeky, please call the shelter at 304-823-2012.

Obedience is Mine

by Sudie Shipman

Sitting in all the different veterinarian offices that I do, I spend my time waiting by observing other pet owners and how they interact with their animals.  There are always a variety of characters waiting for the vet.  Unhappy kitties are crying in pet carriers (always use a carrier to bring your cat to the vet or a pillow case works it you don't have a carrier), little dogs are sitting in the laps of their owners, sometimes patiently, sometimes barking, and there is usually a big dog nervous and out of control.

I always have an urge to take these nervous and barking dogs from their owners and show them how to handle the animal.   Though I restrain myself in the vets office, I can give dog owners a few pointers here.

First and foremost in dog obedience is having good tools.  If you don't have a choke chain collar for your dog, get one.  They are available at the dollar stores and not expensive.  The words choke chain may sound harsh, but just like a bridle and bit for a horse this is the tool to use to control the animal.  To put the choke chain on your dog appropriately hold it open so it forms a P.  The downward loop of the P should go under the dogs chin and the long part of the chain goes across the back of the dogs neck.  This allows for a quick jerk on the chain to momentarily restrain the dog and then release.  This mimics how the dog would be trained in a pack, and does not hurt the animal.

If you have ever watched Cesar Milan on TV you know that a dog that has not learned that it's owner is in control is a nervous dog.  Dogs need a pack leader, and you are the leader.  Letting your dog know that you are in charge, makes for a happier and healthier dog.  Teaching the dog to come, heel, sit and stay establishes you as the pack leader.  Dogs are smart and they learn fast.  It takes time and patience, but it is very easy to teach your dog to be obedient.  There are lot of resources out there to learn how to teach your dog obedience.  You can watch television shows, read books on dog training, take your dog to an obedience class or take it to a kennel that trains dogs. 

One of the mistakes I see most often is rewarding bad behavior.  If your dog is barking or out of control, a quick, firm jerk on his leash attached to a choke chain and a stern "no" will soon teach your dog this not acceptable behavior.  You have to be persistent, until your dog learns.  Just like a child, the dog will test you to see if you really mean it.  Never pet or hold your dog when he is barking, upset or displaying bad behavior.  This tells you dog that his behavior is acceptable.  You only want to pet your dog when he is calm and relaxed. 

One of the greatest joys in my life was the ability to play fetch with my dog.  I could take the dog anywhere off leash, pick up a stick and throw it and she would bound joyfully after the stick and return it to me to throw again.  It was so much fun.  I could also stop the dog in her tracks with one word.  She tested me at times, because a dog does have a mind of her own.  But knowing I could trust her, even off leash, to behave herself made for a happy dog, a happy human and a wonderful life together.

ATTENTION

BARBOUR COUNTY

PET OWNERS!

We now have discount vouchers available to assist   county residents having  limited income with the cost  of spaying/neutering their pets.

For more information or to obtain a voucher, call the shelter at 304-823-2012

and leave a message.

Your call will be returned!

URGENT!  OUR SHELTER CATS NEED YOUR HELP!  CLICK HERE FOR DETAILS!
ARE YOU PLANNING TO

ADOPT A PET?

Please take a few moments to read the

NEW!  NEW!  NEW!

Now you can make regular, recurring

donations to Animal Friends

via PayPal---even if you don't have a

PayPal account.

It's quick and easy to sign-up!

Reno was a shy, five year old Chow mix when he came to the shelter. We were struck by his beautiful thick red coat and kind and gentle manner. Reno treated with respect any dog who shared his pen and always seemed happy to see the familiar faces of our volunteers. We were sure that he would quickly find a home.

Two years have passed and we are amazed to see that Reno is still living at the shelter. Perhaps because he's quiet and doesn't attract attention to himself, he has been passed over for adoptions and rescues. It's obvious to all of the volunteers that come in contact with him that Reno is a very special boy with a great deal to give to any family. He would do well with children and with other dogs. He would love to  accompany his family on walks or cuddle up beside the fire. We hope that Reno's future family is nearby, and when they read about him, and see his photo, they will know that this is the perfect dog for them.

THE HOLIDAYS ARE COMING!

We'd love to have you share your holiday

pet photos with our website visitors!

Submit your photos to our

and we'll create a special web page

to display them!