BECOME ONE OF OUR 'FABULOUS 500' FRIENDS

JUST $10.00 A MONTH . . .

Yes, just $10.00 each month from folks like you can help us by reducing the

amount of time we have to spend on fund raising activities!

With our limited number of volunteers and the increasing burden of hands-on time needed to care for the animals, fund raising, while a necessary function, is tremendously time consuming. 

We're looking for 500 FABULOUS FRIENDS who will help us with a $10.00 per month for 12 months donation.  Donations made by check can be sent to PO Box 452, Philippi WV 26238 or if you'd prefer to enroll in an automatic monthly donation program via PAYPAL, you can begin your enrollment by clicking on the button below.  You DO NOT need a PayPal account to use this feature.

YOUR SUPPORT FOR OUR 'FABULOUS 500' FUND RAISER WILL BE APPRECIATED MORE THAN YOU KNOW!

(All donations are tax deductible)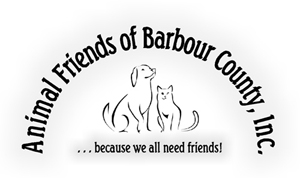 YOUR DONATION TODAY WILL HELP US CONTINUE TO CARE FOR THE PETS TOMORROW!

Shelter Physical Location 

23 Valley Bend Road

Belington  WV 26250

Phone Number:  304-823-2012

Mailing Address

PO Box 452

Philippi  WV  26416

General Email Address

PETSMART

ADOPTION DAYS . . .

Although the schedule varies occasionally, we will be visiting the Uniontown, PA PetSmart store every Saturday from 10:00 am - 8:00 pm with cats and kittens.

GET READY TO COME MEET YOUR NEW FELINE BEST FRIEND!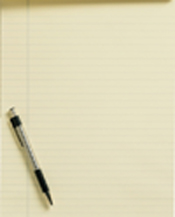 OUR "WISH LIST"

PLEASE click the button

below to check out our

"Wish List" of the supplies, equipment and labor you might be able to donate to help us

take care  of the

shelter pets.

THANK YOU!

ATTENTION

BARBOUR COUNTY

PET OWNERS!

We now have discount vouchers available to assist county residents having  limited income with the cost  of spaying/neutering their pets.

For more information or to obtain a voucher, call the shelter and leave a message.

Your call will be returned!

304-823-2012

ARE YOU PLANNING TO

ADOPT A PET?

Please take a few moments to read the

HOME SWEET HOME!

What's the best day for our shelter volunteers?

It's the day when one of our 'fur kids' goes "Home Sweet Home"!

Cain, now named Hulk, waited patiently for several years before his forever family came along to take him home.  The expression on his face tells us that it was all worth the wait!  That's one HAPPY boy!

For more information about our Featured Pets or to make arrangements to meet them, call 304-823-2012 or email animalfriendsweb@yahoo.com
This page was last updated: February 4, 2016
WEBSITE DESIGN BY ANIMAL FRIENDS OF BARBOUR COUNTY

2016

My name is Seneca....I was just a little baby when I was found rummaging through the trash at an apartment complex, eating anything I could get my little paws on.  I was too young to be on my own and my mom was nowhere to be seen.  I'm lucky they finally caught me and brought me to the shelter because I was too young to eat most solids and boy, I was really hungry and very underweight.  I've been living at the shelter for 4 years now---I'm all grown up and I'm very social and curious.  I love to have people pet me!  I've been waiting for a home of my own for so long, but I'm not giving up hope.  Don't get me wrong---I have a nice life at the shelter, but I'd love to have a WONDERFUL life with people who really love me.  It would be really great to be in my 'forever' home by Christmas!  Can you help me with that?

LET'S STAY IN TOUCH!

We want to be able to keep you informed about things that are going on with us---either by email or regular mail.  Many of you are already in our database, but if you've changed your email address, or your mailing address has changed because of the new 911 system, please let us know.  And if you would like to be added to our contact list, it's easy to do.  Just click on the button below to send us an email to add your name to our database or update your information.  In the subject line please state "Mail Update" and be sure to let us know if you prefer us to contact you by email or regular mail.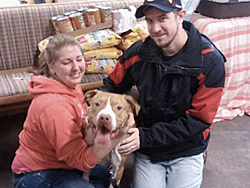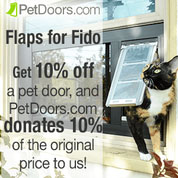 Let the dog out, let the dog in.  Let the cat out, let the cat in.  If you feel you spend most of your day catering to the in/out whims of your furry friend, it may be time for you to think about installing a pet door.

PetDoors.com has a pet door for every installation situation you can imagine.  And best of all, when you purchase a pet door from them, you get a 10% discount and PetDoors.com donates 10% of the original price of the door to us!

When we were constructing our facility, we chose PetDoor.com for our pet doors, so we know we're recommending a quality  product. We hope you'll check them out!  Click on the button below to see their complete product line and get help with all your pet door questions!

ADOPTING A 'SHELTER SHY' KITTY

'Shelter shy' kitties are almost always overlooked by potential adopters because the kitties aren't immediately friendly and able to be held and petted.  It's a sad situation, because with patience and lots of love, these kitties can become devoted, affectionate family companions.  Below is Audrey's account of working with Prudence and the rewards of adopting a 'shelter shy' cat.

After having our cat for about 3 months, we began searching for a companion for him. We spotted Prudence (then Saria) on the Pet Finders website. After showing her to my boyfriend, he had to have her. After getting in contact with Animal Friends of Barbour County, I was told many times that Prudence was very timid and shy and that it would take some work to build a relationship with her. My boyfriend and I discussed this and decided we wanted her no matter how shy she was and continued on with the adoption. After we picked her up, we brought her home and put her into a small room with a litter box and food. When I got up the next morning, she was still in the crate we had left in the room, the litter box and food remain untouched. I sat on the floor and talked to her and tried to pet her, which only resulted in her hissing at me. I did this multiple times throughout the day, with no progression in her behavior. That night, she still had not touched her litter box or food and I had even provided her with canned food. I was getting worried. I thought she hated it at our house so much that she refused to even eat. I went to bed that night worried that I would have to return her to the shelter because she was so unhappy. I also wondered if it was worth it. I wanted to provide her with a loving home, but would she ever be comfortable here? When I got up the next morning, I was overjoyed to see that she had eaten and used her box! I was still not able to touch her, but at least she wasn't starving herself. After a few days, we opened up her environment a little more, still isolated from the whole house and our other cat. She found a spot behind the desk and stayed 

there, day after day, never coming out when we were around. Again, I spent a lot of time sitting on the floor just talking to her. She would attempt to come to my open hand, she would sniff me, then back away. Everyday our relationship progressed a little more. I can remember the first time I was actually able to pet her. It was a huge step for us! Then came the time to make our first trip to the vet. When we got home, she stayed hidden. We had regressed to our previous relationship with a lack of trust. I was heartbroken and felt defeated. Then slowly, over the course of a week, she began coming out again. We had to start all over with me not being able to touch her. Since then, her personality and our relationship has blossomed! She spends most of her time laying around the house. She gets so excited when it's time for canned food. She loves to play with hair ties and seeing her pounce and jump around and be so happy brings me so much joy! She is still timid and I think she will be for the rest of her life. I have yet to pick her up and she doesn't cuddle with me. But everyday she gets a little better. When I first adopted her, I never thought it would be this hard. I thought she would come here, see how much love we were offering her, and instantly love us back. It didn't work out like that and it was hard work to get where we are now, but it has been so rewarding. It brings me so much happiness to see how happy she is now. I can't wait to see what the future brings for our growing relationship.

UPDATE ON PRUDENCE -- 12/28/2015

Just wanted to send you some pictures! Prudence and her brother Diego are getting along well! They are even giving each other baths. I think she gets more beautiful every day!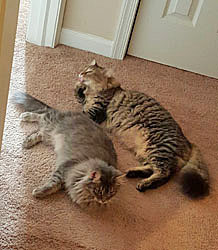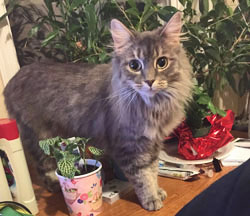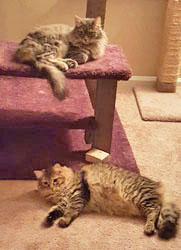 FEATURE DOG . . .

This happy, handsome fella is 3 years old and he weighs approximately 50 pounds.  Dylan and his sister came to us from the County Animal Shelter.  He and his sister shared a kennel until Diamond was adopted.  Now he's very lonely and hoping that he'll get his chance for a loving home soon.  He's a very smart, friendly, healthy boy.  He knows some tricks and he LOVES to romp and play.  We know he has every potential to be a truly wonderful family companion---he just needs the chance to prove it.  Dylan has been neutered and is up-to-date with his vaccinations, so he's ready to go home with you TODAY!

Should you adopt a shelter pet?

Just ask these happy dogs and cats!  They'll tell you it's a GREAT idea!

YOU ARE INVITED

TO ATTEND OUR ANNUAL

ST. PATRICK'S DAYS DINNER

at the historic Adaland Mansion

in Philippi.

Sunday, March 13, 2016

Sumptious all-you-can-eat buffet of

specially prepared Irish dishes!