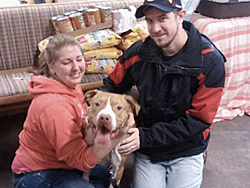 BECOME ONE OF OUR 'FABULOUS 500' FRIENDS

JUST $10.00 A MONTH . . .

Yes, just $10.00 each month from folks like you can help us by reducing the

amount of time we have to spend on fund raising activities!

With our limited number of volunteers and the increasing burden of hands-on time needed to care for the animals, fund raising, while a necessary function, is tremendously time consuming. 

We're looking for 500 FABULOUS FRIENDS who will help us with a $10.00 per month for 12 months donation.  Donations made by check can be sent to PO Box 452, Philippi WV 26238 or if you'd prefer to enroll in an automatic monthly donation program via PAYPAL, you can begin your enrollment by clicking on the button below.  You DO NOT need a PayPal account to use this feature.

YOUR SUPPORT FOR OUR 'FABULOUS 500' FUND RAISER WILL BE APPRECIATED MORE THAN YOU KNOW!

(All donations are tax deductible)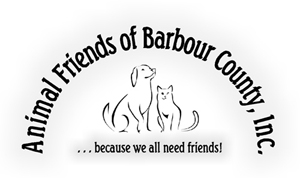 YOUR DONATION TODAY WILL HELP US CONTINUE TO CARE FOR THE PETS TOMORROW!

Shelter Physical Location 

23 Valley Bend Road

Belington  WV 26250

Phone Number:  304-823-2012

Mailing Address

PO Box 452

Philippi  WV  26416

about shelter hours

PETSMART

ADOPTION DAYS . . .

Although the schedule varies occasionally, we will be visiting the Uniontown, PA PetSmart store every Saturday from 10:00 am - 8:00 pm with cats and kittens.

GET READY TO COME MEET YOUR NEW FELINE BEST FRIEND!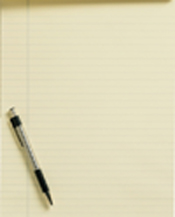 OUR "WISH LIST"

PLEASE click the button

below to check out our

"Wish List" of the supplies, equipment and labor you might be able to donate to help us

take care  of the

shelter pets.

THANK YOU!

ATTENTION

BARBOUR COUNTY

PET OWNERS!

We now have discount vouchers available to assist county residents having  limited income with the cost  of spaying/neutering their pets.

For more information or to obtain a voucher, call the shelter and leave a message.

Your call will be returned!

304-823-2012

ARE YOU PLANNING TO

ADOPT A PET?

Please take a few moments to read the

HOME SWEET HOME!

What's the best day for our shelter volunteers?

It's the day when one of our 'fur kids' goes "Home Sweet Home"!

Cain, now named Hulk, waited patiently for several years before his forever family came along to take him home.  The expression on his face tells us that it was all worth the wait!  That's one HAPPY boy!

For more information about our Featured Pets or to make arrangements to meet them, call 304-823-2012 or email animalfriendsweb@yahoo.com
This page was last updated: August 7, 2016
WEBSITE DESIGN BY ANIMAL FRIENDS OF BARBOUR COUNTY

2016

This BIG handsome fella is a total bundle of LOVE!  If an affectionate kitty is what you're looking for, Munchkin is the one for YOU!  He's 3-4 years old, has been neutered, is up-to-date-with his vaccinations and is litter box trained.  He's hoping you're grabbing your car keys, putting your cat carrier in the car and will be heading to the shelter to adopt him TODAY!

LET'S STAY IN TOUCH!

We want to be able to keep you informed about things that are going on with us---either by email or regular mail.  Many of you are already in our database, but if you've changed your email address, or your mailing address has changed, please let us know.  And if you would like to be added to our contact list, it's easy to do.  Just click on the button below to send us an email to add your name to our database or update your information.  In the subject line please state "Mail Update" and be sure to let us know if you prefer us to contact you by email or regular mail.


Missy is a two year old Hound/Pointer mix who came to us after she and some of her siblings were surrendered to the County Shelter. Missy was terrified when we met her one year ago. She backed away from people and would not come to the inside of her pen if a volunteer was nearby. Gradually she has gained confidence by attaching herself to Buster, a large Hound who is very gentle with her. Missy and Buster have become great friends and now they love to run in the fenced area together. It would be wonderful if these two could be adopted together. We know Missy will do best in a home with another dog to give her confidence, and with humans who are  willing spend the time to socialize her and help her conquer her fears. She has improved enormously and now will come up to us and play a bit, but then she backs off.  Missy is two years old, weighs 40 pounds and has been spayed. It's easy for us to see that she has a lot of love in her heart and she's ready to give it to the lucky person who adopts her.

Jasmine Austin is the winner of the beautiful quilt that was made for our raffle by Lori Shrock.

Carol Talbot, President of Animal Friends, is pictured here presenting Jasmine with her quilt.

Congratulations Jasmine, and our sincere thanks to all who purchased tickets!

SHELTER PETS WITH TRUST ISSUES

Shelter pets that exhibit shyness on meeting new people are very often overlooked for adoption, but people who are willing to invest some time and patience with these pets are rewarded with a lifetime of love and loyalty.

Click here
to read one woman's account of just such an adoption.   Plus an update added on March 20, 2016.
A lot of heroes volunteer at Animal Friends of Barbour County, but our top pic as a "Shelter Hero" is, without a doubt, Donna Smilardo. Though she has said that she is 68 years old for the last three years, she is a young and energetic 68-year old, running circles around most of us.  She came to Animal Friends eight years ago, right after the death of her long-time companion, Jimmy. Since that first day, she has spent every possible moment volunteering for the cats; the cats became her way of working through all the emotions of losing the love of her life.

Her main focus at the shelter is the cats and thanks in large part to her, we have been able to save thousands of cats and kittens.  She has also helped many times by rescuing stray dogs off of busy streets and bringing them to safety at our shelter.  When she is not cleaning cat kennels and feeding cats, she is administering medications, doing laundry, cleaning transport carriers, and driving the transports to destinations in other states. 

Another 'hat' she wears is heading up fundraising events, like bingo, yard sales, and numerous raffles for items she has obtained as donations, or purchased at discounted prices.  This lady really knows how to 'make a deal'!

When she's not involved in all of this, every Saturday she is transporting cats and kittens 75 miles to Uniontown PA to the PetSmart Store. We partner with them in the adoption of our cats by displaying them and helping with adoptions.  After working all day with cat adoptions at PetSmart, she drives 75 miles back home after the store closes.  On PetSmart's 3-day adoption events, she drivesup and back each of the three days.

Fostering kittens that need eye dropper feedings is second nature to Donna.  She has even hauled pet carriers full of bottle babies on PetSmart adoption days in order to feed them every few hours so they can sta on their strict feeding schedule.

We owe a huge debt of gratitude for her selfless dedication, drive, enthusiasm and deep compassion for our animals.  Donna, you are our true shelter hero!

Donna with one of her

bottle babies.

The Animal Friends volunteers would like to extend our sincere appreciation to Oryan Lopez for choosing our organization for his senior project. On a snowy and blustery Saturday he stood in front of the Belington Shop 'N Save all day, collecting donations for our shelter. Imagine our surprise when he and his grandmother drove up to the shelter in a car weighted down with newspapers, bleach, laundry soap,  cleaning supplies, dog food and treats!  We wish Oryan all the best as he pursues his engineering studies at West Virginia University next Fall. We know he will be a success!  And we thank everyone who donated items that helped Oryan have such a successful senior project.

2016 ROVER RAFFLE

HAD A TERRIFIC KICK-OFF

AT BARBOUR COUNTY BANK

CUSTOMER APPRECIATION DAY!

Not familiar with our Rover Raffle?  Here's how it works . . .

Tickets are numbered '001' thru '799'.  For each ticket number there is a corresponding numbered tennis ball.  At the time of the drawing, all the balls representing all the tickets that have been sold will be dumped out on the ground and a special "Rover" (a dog we can trust to retrieve tennis balls) will be sent in to "retrieve" the winning balls.  In past years, this has proved to be a comical event that's enjoyed by everyone who attends the drawing!

This year the drawing will be held at the fairgrounds on the last night of the Barbour County Fair (September 3rd) at a time and place to be announced.

Tickets are $5.00 each or 6 for $25.00

THREE PRIZES WILL BE AWARDED!

First Prize---$700.00, Second Prize---$200.00

Third Prize---$100.00

Tickets can be purchased from Animal Friends volunteer or

ordered by mail.  You don't need to be present at the

drawing to win
. 
Click here
if you would like information
about purchasing tickets by mail.

We owe a HUGE thank you to the good folks at the Barbour County Bank who made Animal Friends the focus of their Customer Appreciation Day!  Not only did we have the opportunity to kick-off this year's Rover Raffle, we also received monetary donations and supplies for the shelter from BC Bank and bank customers.  The crowd was treated to free food and good music performed by Philippi Mayor, Phil Bowers', band Full Circle.  It was a fun evening and we sincerely thank Barbour County Bank and its customers for all of their support.